There are millions of property listings online and at times it can be difficult to trust one platform to identify an ideal investment in real estate.
Whether you're looking to buy, sell, rent a property, or become an agent, you're faced with the same choice: Zillow vs Trulia. These two online platforms are the most popular property listing sites today, bringing in millions of unique views daily. Both contain features that make your real estate experience worthwhile.
However, if you decide to use both platforms for your marketing strategy, be prepared to sift through tons of data. Include a document parsing solution to your toolbox as you build your Zillow or Trulia portfolio.
This will help you manage your incoming lead data and save your resources. But first, let's break down Zillow vs Trulia according to the most common types of real estate users.
Zillow Vs Trulia: An Overview
Both Zillow and Trulia have plenty of similarities. They are online real estate databases that carry property listings and connect homeowners to realtors. These sites draw from MLS listings, so the properties on Zillow are generally similar to those on Trulia. On top of that, Zillow acquired Trulia in 2015, so the two are part of one installation.
There are some differences between Zillow and Trulia, though, starting with their property estimation tools. Zillow Zestimates relies on AI, public and user data to estimate your property's value. On the other hand, Trulia has a much simpler interface that delivers a different user experience than Zillow.
For agents, the Zillow vs Trulia debate comes down to the quality and quantity of leads. Zillow Premier Agent is unique to Zillow, but premier agents still gather leads from Trulia as well. Your success on Zillow vs Trulia will depend on your overall lead generation strategy.
Key Takeaways
Zillow and Trulia offer free property listings for buying, selling and renting.
Users of both sites contribute to millions of online visits every month.
Zillow's proprietary algorithms automatically generate property values called Zestimates.
Zillow lists properties in both the U.S. and Canada, while Trulia's listings are the U.S. only.
About Zillow
Zillow started in 2006 and has since grown to be the biggest online real estate marketplace today. The platform has over 135 million listed properties, both on and off-market. Since Zillow is free to use, the company makes money mainly from advertising. Property managers, lenders and other real-estate-based businesses can take out ads to feature on Zillow and associated sites like Trulia.
Zillow Zestimate is a notable feature that estimates the value of your property. Your zestimate is based on public MLS data and user-generated data. A zestimate comes with a given margin of error, but it's a great place to start if you want to know how much your property may be worth.
How Accurate Are Zillow Zestimates?
Zillow zestimates generate a list price based on lots of variables. These include taxes, average home prices, and the seller's input: number of rooms, square footage, features, and more.
On-market zestimates have a median error of 1.9%, while off-market zestimates have a 6.9% median error. This is why a zestimate is good enough for a ballpark figure. If you want a more precise value, schedule a professional property valuation.
How Good Are Zillow Agents?
When it comes to Zillow vs Trulia agents, it might be safe to presume that agents using Zillow Premier Agent platform hit the bull's eye right in the middle. Premier agents also have a better reputation and credibility than Zillow and Trulia listing agents. A Zillow Premier Agent subscription is also an investment on the agent's part–you must work extra hard to close sales if you want a return on your price per lead.
Who Is Zillow Good For?
Zillow is best suited for real estate agents looking for high-quality leads and home buyers who are serious about looking at potential properties. Trulia is better for users looking for rental properties or buyers just scoping out locations early in their property search.
About Trulia
Trulia started in 2005 as a property listings platform, leaning more towards rentals. It also utilizes the same ad revenue strategy as Zillow to keep its services free for users.
Trulia has a user-friendly interface that relies on visual insights.
If you search for a property on Trulia, an interactive graphic would break down the property's taxes, insurance, and association fees on top of the list price. When dealing with Trulia, you get a better feel of your future home and neighborhood, including the latest crime statistics to gauge your safety.
How Accurate Are Trulia Estimates?
Trulia Estimates are identical to Zillow Zestimates because both websites use the same data. The only difference is that Zillow Zestimates show both on-market and off-market properties, but Trulia only shows off-market estimates.
Does Trulia Or Zillow Have Better Agents?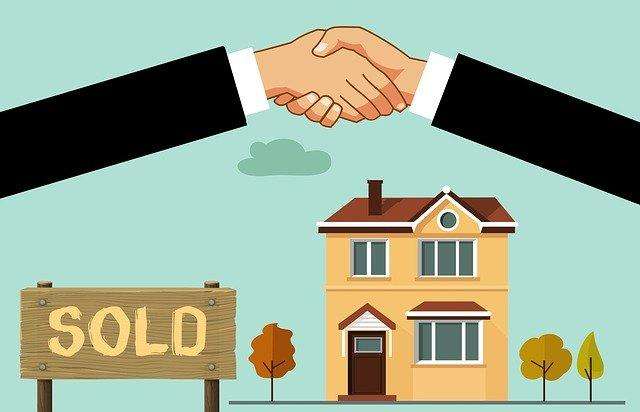 If you're looking to compare Zillow vs Trulia agents, the answer lies in the individual agents themselves. Know how to choose the best agent from either platform with these steps:
Check the reviews: Both Trulia and Zillow agents have reviews on their profiles. Some poor reviews are typical, but zero reviews signal a brand-new agent or one with no online presence or digital marketing strategy. Consistent negative agent reviews are also major red flags.
Check their active status: Both Trulia and Zillow show every agent's sales activity on their profiles. If agents close at least ten sales in a year, they're serious about their work.
Check their real estate experience: Agents with at least three years of experience on Zillow and Trulia are worth your consideration.
Check the quality of their content: Choose an agent with professional photos of properties, active social media profiles, and top placements on agent search results.
Trulia Vs Zillow For Sellers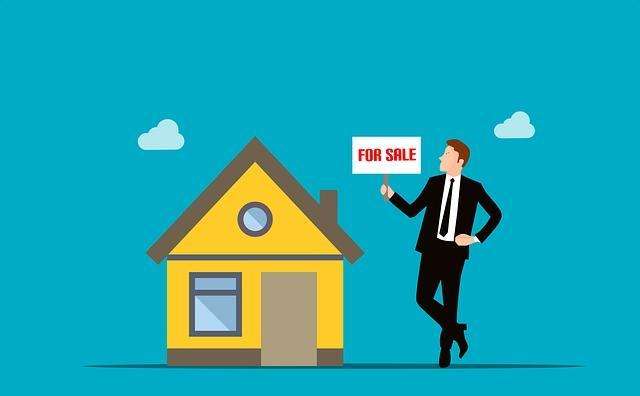 Zillow and Trulia are not brokerages, so they have no real estate agents on their payroll. That means that as a seller, you have two options: list as for sale by owner (FSBO) or find an agent on either of these platforms.
If you go the FSBO route, you could save on realtor fees, but you must be ready to handle the marketing, lead generation, price negotiations and contracts yourself. Here, you'll definitely need to process your Zillow data quickly and accurately to keep up with your listing activity.
The FSBO route on Zillow or Trulia takes lots of time and resources, so it may be better to work with an agent. You'll notice the Zillow featured agents in your agent search results. These are Premier Agents who pay for leads on the Zillow platform. As a seller, Zillow Premier Agents are the best picks to find the right match for your property.
As for Trulia, their listings are mainly from Zillow's database. If you want to list your FSBO property on Trulia, you have to submit it to Zillow, then wait 24 hours for your listing to go live on Trulia.
Trulia Vs Zillow For Buyers
If you're interested in a property listed by a Zillow agent, you need to contact them on the website for further details. But if you can't find the right match through your search, use the Zillow Agent Finder to find the top-rated agents in your area.
Trulia Neighborhoods is a helpful feature when you're looking to buy a house in a completely new area. It's a database of crowdsourced content from the locals, from photo galleries to resident stories and map overlays to see the safety data, amenities, restaurants, schools and commute times at your prospective home.
Trulia Vs Zillow For Renters
Zillow and Trulia are pretty much equally matched in terms of the number of rental listings. For example, a basic search for rental listings in San Francisco, CA, yielded 2,079 rentals on Zillow and 2,219 rentals on Trulia. A difference of 140 listings is agreeable for most rental users, so you can choose between Zillow vs Trulia without a significant data loss.
However, if you want a particular type of property, then Zillow has many more filters than Trulia. While Trulia filters by price, bedrooms, bathrooms, square feet, pets, amenities, specialty housing (furnished or income-restricted), and keywords, Zillow rental filters also include:
Number of stories
Has a basement or not
It has a 3D virtual tour
Lot size
Year built
Move-in date
Type of views (city, mountain, park, or water view)
Days on Zillow
These Zillow rental filters are great for locations with many properties on the rental market. Otherwise, you may narrow down to super-specific rental requirements that you end up with few or no results in your area. In that case, it's best to contact a real estate agent to find your best matching property.
Why Are Trulia And Zillow Estimates Different?
The Zillow vs Trulia estimates isn't all that different since they're both based on Zillow's proprietary algorithms. Your estimate is based on public data about local and national real estate prices and user-submitted data. This is a great tool to discover the value of your home, as well as the potential rental income for your property portfolio.
Trulia Estimate is similar to the Zestimate, but it will only show you off-market prices that usually have a larger margin of error. The best thing to do is request an estimate for the specific property you're interested in rather than rely on the algorithm. Trulia can link you to a local real estate agent for a more accurate estimate.
Which Is Better? Trulia Or Zillow?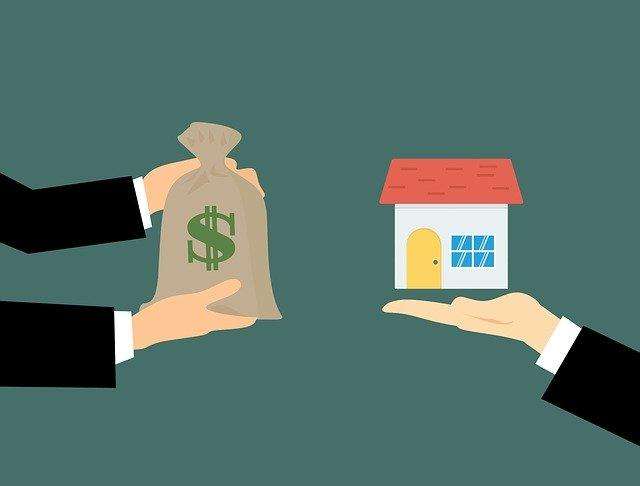 The answer to Zillow vs Trulia debate relies on a couple of considerations. As discussed above, Zillow owns Trulia, and therefore both websites share their database of FSBO listings, agent listings, home value estimates, and more. That said:
If you're a buyer, the Trulia Neighborhoods feature is a great tool to familiarize yourself with your potential home area.
If you're a seller, Zillow Zestimates can help you get an idea of your property's value.
Zillow Agent Finder is a helpful way to find the best-qualified agent in your area
If you're buying or selling:
Zillow has numerous filters to help you research rental properties if you're looking to rent.
If you're an agent, Zillow Premier Agent is a good way to get hot leads for your properties. Your Zillow listings appear on Trulia, too, so you'll get more exposure.
The bottom line is that your success with Zillow vs Trulia depends on many factors, including your ZIP code. Areas with more properties on the market are more competitive for agents and challenging to navigate for new FSBO buyers or sellers.
Your preferences also count: you may choose Trulia for the simple, clean, user-friendly interface or dive into Zillow to get the most data to inform your real estate decisions. In addition, you may also want to compare Zillow vs Trulia with alternatives like Redfin and Realtor.com to find what best works for you.
Real estate agents often use a combination of these property listing sites to maximize their potential leads. Take a cross-platform approach to inform your decisions and get returns on your ad spend.
Zillow vs Trulia – The Bottomline
The choice between Zillow vs Trulia presents different challenges for real estate agents, particularly the vast volumes of data each website generates. As soon as your listing goes live on Zillow, it appears on Trulia a day later. This exposes you to many contact emails, social media shares, phone calls and messages about your property. Add to that your lead generation content, and your inbox will overflow in no time.
An email parsing software like Parserr can help you stay on top of your lead data from the moment your listing is online. Whether you're working with Zillow vs Trulia doesn't matter: Parserr handles all incoming email data automatically. This solution sends extracted lead data from your emails to your CRM, accounting software, or spreadsheets. Using Parserr, you'll never enter lead data manually again. Contact us to learn how Parserr works for Zillow vs Trulia today.
Email parsing software designed for Zillow property managers