Does Your Real Estate Business Use Zillow Premier Agent?
Are you a real estate agent that wants to increase the number of leads you receive? Does your company command any online presence? According to statistics by the National Association of Realtors, 90% of would-be homebuyers use the internet to search for their desired property? Zillow enables real estate agents to list their portfolio of properties to millions of people looking to buy or sell a home. And with Zillow Premier Agent, you can generate more leads by ranking your properties way ahead of the competition.
Let's learn more about what Zillow Premier Agent is and the benefits associated with it.
What is a Zillow Premier Agent? Is It Worth It?
Zillow is the largest real estate search engine on the internet. It's a property listing platform that helps real estate agents improve their lead generation efforts and service advertisements. Agents are offered advertisement services at a flexible and affordable price through Zillow Premier Agent. The big question has always been, is Zillow Premier Agent worth the cost?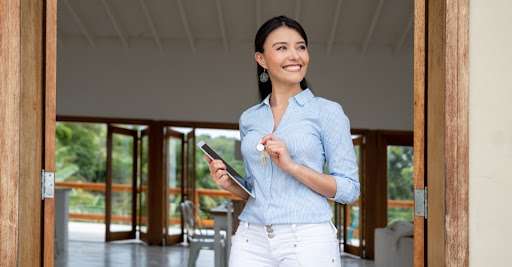 How Zillow Premier Agent Works
Zillow premier agent enables the ranking of an agent at the top of a real estate listing. By this, I mean that a Zillow premier agent who submits his listing will be listed next to the property in question, while a non-premier agent will be listed beneath them. Getting a higher ranking puts you at the top of the list for listings you never submitted.
How Much Does Zillow Premier Agent Cost?
To make money, you must be willing to spend more. Zillow has an affordable price of around $20 to $60 per lead; pricing depends on ad spend, ZIP code, and local competition. Your budget will determine the most suitable package for your company.
If an agent lacks the budget to advertise, Zillow has a solution to that too. Zillow's flex program will connect you with potential clients, and you only pay a standard commission after you have closed the transaction. Though this option is available only in select markets, it's an incredible way to generate leads at no cost.
Features of Zillow Premier Agents
Zillow offers a key premium feature in addition to buyer and seller lead generation to boost and propel your business way ahead of your competitors. Some of these awesome features include:
Zillow Seller Boost
The core role of the seller booster is to connect premier agents with home sellers who want their property to be valued. Home sellers want to know the market value of their properties anytime they search for home valuation on Google, and Zillow always appears first.
When the seller clicks on Zillow, they will be requested to "claim" their listing. Upon pressing the "claim" button, they will be redirected to a Zillow Premier agent. The generated lead is then sent to all agents in the seller boost program.
Free IDX website
After signing up, Zillow offers a free custom IDX website with a custom name to suit your business. The website comes with several widgets like internet data exchange, lead capture forms, blogs, and access to community pages.
Zillow 3D Homes
With Zillow 3D Homes, agents can create virtual walkways of their listings for potential buyers to take virtual tours of the properties they are interested in. Thus, potential clients do not have to visit the property for an in-person tour.
Zillow Premier Agent Direct
Zillow Premier Agent Direct generates leads of buyers and sellers for you by placing select ads on Facebook. The ads are sent to a specific target audience using data from Facebook to reach a wider audience in no time.
In addition, you also get the following as a bonus:
Team profiles: Aid in writing group bios, consolidating reviews, and pool listing to show your company's experience to new leads.
Lead routing: Enables the reservation of leads to a targeted team member.
Brokerage branding: Access to the premier broker will get you advanced data reports and a custom branded profile.
Zillow instant offers: As the local premier agent, you will be first in line to grab the lead anytime Zillow offers a home seller an instant offer for their property.
Phone lead broadcast: No more leads will head to your voicemail. Lead-generating calls are routed to multiple agents.
Brokerage Dotloop integration: All your real estate transactions are streamlined by the integration of Dotloop, making it more efficient to run your business.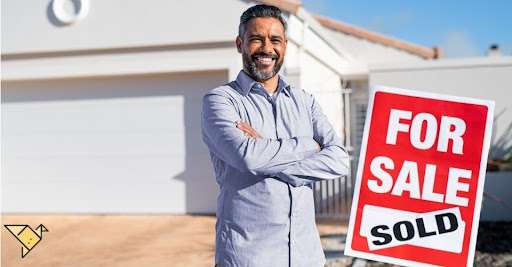 7 Benefits of Zillow Premier Agent
Here are some of the major benefits of becoming a Zillow Premier Agent:
1. Lead Generation
Why should I join Zillow? Leads are the main reason you should sign up. Zillow is the number one online real estate platform in the United States; think of the figures involved.
The core role of the Zillow lead automation tool is to generate leads that will lead to closure. By using Zillow tools, you are way ahead of your competitors. A single real estate lead can cost between $30 to $200, depending on your location.
2. Access to Zillow Programs
Zillow Premier Agents have access to premium tools like StreetEasy, Trulia, and RealEstate.com, which offer more lead generation channels.
3. Zillow CRM Access
Zillow CRM enables you to integrate all your leads into its system and sync the data with the Zillow Premier Agent App at any time.
4. Simplified Marketing Tools
Zillow makes it simple to market yourself by reaching a large target audience at just the click of a button at a fraction of the cost of what you will spend on other platforms. Zillow buys you more time to focus on running your business.
5. An Appealing Realtor Profile
Zillow offers an avenue for knowing how you are performing out there. You will get to know how many ad views you have received in a month from their vast advertising networks. By this, you get to plan on your marketing strategies using verified data from your selected target market.
6. Exclusive Lead Routing
With Zillow, you don't have to race against the clock for leads sent to multiple agents. Here you enjoy sole leads that match with your brand and target market. Leads sent to you are exclusively meant for you alone to close.
7. Lead Management Convenience
All Zillow Premier Agents get access to the Zillow mobile app, which gives you access to your contacts and profile management tools directly from the convenience of your mobile phone. You no longer have to rush back to the office to update your profile.
Improve Real Estate Lead Management with Parserr
Whether you run a small or large real estate company, good lead management is crucial to your future success. Parserr is an email parsing tool that automatically captures and organizes incoming lead data. Parserr also integrates with Zillow so that you can easily collect all incoming leads and property information directly to your favorite CRM, database, or third-party app – this gives you a massive advantage over your competitors, not to mention, less headaches trying to manually sort through all of that data.
Ready to improve the organization and management of your real estate leads? Save time & money by creating a Free parsing account or contact us today for more information!

Email parsing software designed for Zillow property managers