Eliminating all the manual work from your real estate business and focus on closing deals is undoubtedly a silver bullet.
This is what real estate automation is all about. You become more productive when you automate Zillow–no more manual data entry for new leads from your marketing strategy.
Document parsing technology is one way to automate Zillow and extract lead data from all your emails.
Read on to discover six more ways to automate your lead generation strategy.
Website Form Lead Generation
A lead generation web form captures contact information from your website visitors, such as their name, email address, phone number and location. A good example is a contact form on a Zillow listing.
A prospective customer fills out the form, which arrives in your inbox with their contacts and inquiry about your listed property. Automate Zillow to extract this contact data from your email inbox into your CRM instead of manually entering lead data into your system.
You can also use web forms to give your online visitors a positive user experience. Test your website forms for graphics, loading speeds and links back to your site. Ensure your content creation strategy is in place before implementing website form automation. Your leads expect fresh, helpful content once they submit their contact information.
Sync Leads from Multiple Sources
Every successful real estate agent knows that their leads can come from anywhere. Unfortunately, this means you end up with tons of lead data from many different sources:
Your social media pages
Your Zillow and other property listing accounts
Your website
Email campaigns and pay-per-click advertisements
A lead syncing tool like Follow Up Boss imports your real estate leads from hundreds of sources all into one platform.
When you automate Zillow with a syncing data tool, your Zillow lead data flows into your CRM as it arrives. The lead data syncing tool runs in the background to update new lead data and remove duplicates. In addition, lead syncing tools allow you to select your sources from a predefined list or add a custom lead source from an API.
Some of the most common lead sources for a real estate business include:
Facebook ads
Google ads
Hubspot
Mailchimp
Aweber
Marketo
Google Sheets
Automated Lead Routing
Lead routing is an essential part of the real estate sales cycle. Each new lead must get assigned to the best agent to follow up and convert into a sale. Unfortunately, too much time is lost when you manually designate your leads.
You don't want a hot lead to go cold because of inefficiencies in your lead routing process. The easiest way to automate lead routing is to assign each new lead to the next available agent. However, you can automate Zillow lead routing according to the following qualities:
Lead value: Dedicate the best agents to high-value leads, such as luxury buyers or repeat clients.
Lead location: Assign agents who thrive in a given zip code, territory, or region.
Lead type: Match leads to agent specializations, such as the best agent for condos, rental apartments, foreclosures, holiday homes, renovations, and more.
Lead score: Classify your leads using a point system to determine their buying intention based on engagement. For example, 10 points for opening your lead generation email, 20 points for clicking through your links, and 30 points for signing up to your website. Leads with the highest cumulative points qualify for a follow-up with the best-suited agent on your team.
Automated lead routing helps you to process and prioritize thousands of incoming leads, so you won't waste precious resources on low-quality leads. All you need to do is to tailor your lead criteria to your real estate business.
Automated Email Workflows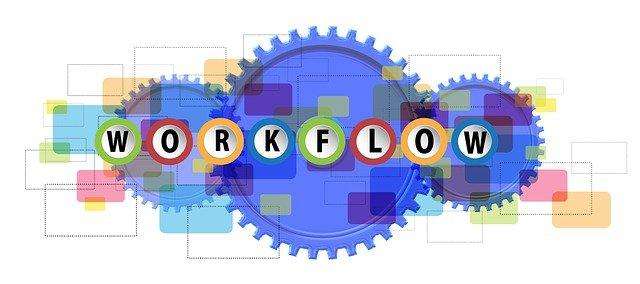 Timing is everything when it comes to nurturing your Zillow leads. An automated email workflow enables you to trigger an email to match your lead's behavior and guide them towards conversion.
Automated email workflows are drip campaigns because they're pre-written and pre-scheduled messages released over time. Automated email campaigns engage your leads and build positive relationships during the buying journey. Here are some examples of real estate drip campaigns to automate Zillow:
Welcome Emails
When your lead submits a web form, a welcome email automatically goes out, containing your real estate story or approach, business values, and links to your other online profiles or content. An automated welcome email workflow usually follows the sequence below:
Lead submits the form
Automated thank you email
24-hour wait
Brand promotion email
48-hour wait
Share your unique selling proposition
48-hour wait
Ask for likes or subscription for your social pages
48-hour wait
Newsletter
Lead Nurturing Emails
A lead nurturing email is supposed to keep your real estate agency at the top of your potential customer's mind. Share highly engaging content for great results, such as featured blogs, property recommendations, mortgage tips, and more. An example of a lead nurturing drip email sequence to automate Zillow is:
Lead submits the form
Automated property recommendations
48-hour wait
Must-read blog post
48-hour break
Real estate finance content
48-hour wait
Home renovation expert video
48-hour wait
Newly listed properties of interest
After-Purchase Emails
You can also nurture your leads even after closing the real estate deal. One way is to develop a "first 100 days" automated drip campaign to help your client adjust to their new home. Include practical information about where to find utilities, the best local attractions, great restaurants nearby, property tax tips, updates about the neighborhood, upcoming events, and so on.
This type of lead nurturing email informs your clients about their new environment, especially if their relocation is hectic. Here's an example of a real estate post-purchase automated email workflow:
Congratulations email
48-hour wait
Request for agent review
48-hour wait
Utilities guide and tips
48-hour wait
Restaurant recommendations
48-hour wait
Home organization tips
Note that the after-purchase workflow can continue well into the first anniversary of the home purchase. Ensure that your content remains updated and relevant to your clients at every step.
Key Elements of Successful Real Estate Automated Emails
No matter the workflow you choose, make sure that every email has the following features:
A credible sender address: Use your real or business name to send marketing emails. Otherwise, you may lose your lead's trust or get flagged as spam.
An intriguing subject line: Your email should capture your lead's attention and interest from the moment it lands in their inbox.
Valuable content: Take a creative approach in your email content and tell an unforgettable story. Engaging content brings in the high open and conversion rates that return your investment.
Optimized for smartphones: Over half of emails are opened on the phone, so make sure that your templates and formats will work on a range of smartphone devices.
A relevant call to action: Clearly state what you want your email recipients to do after they read your email—schedule a phone call, register for an event, click on your listings or download an eBook.
How to Automate Zillow Email Workflows
Zillow is a highly flexible and powerful marketing automation tool, with multiple automations that you can set up to run automatically. Here's how.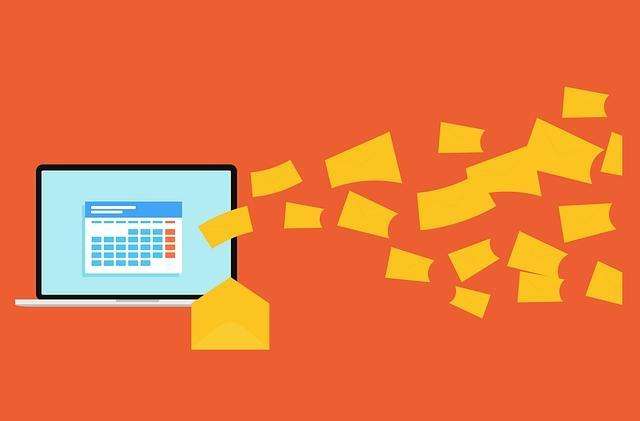 Choose Your Email Automation Solution
HubSpot and Mailchimp are the most popular drip email solutions today, but there are plenty more in the marketplace. Ideally, choose a user-friendly email marketing software to help set up email triggers and actions without writing code.
Determine Your Audience Categories
Your brand-new leads, past clients, social leads and word-of-mouth referrals all need a different marketing approach. To maximize the effectiveness of your marketing campaign, use your Zillow lead information to tailor your approach to each lead type.
Understand Each Email's Purpose
Decide what you want your recipient to learn from your real estate emails. You may want to upsell new properties, educate them about building a real estate portfolio, or ask them to register for an open house event.
Once you know your end goal, you can plan out dozens of emails in the correct sequence. Remember that your recipients may convert sooner than you expect, so they qualify for a new set of emails from those still in the sales funnel. Create a workflow that automatically unsubscribes converted leads when they move up the sales process.
Choose the Qualifying Criteria
Every lead needs to be worthy of your follow-up, so make sure you know what a qualified lead looks like.
Each qualification level can trigger an automated email. For example, a lead can click through your call to action, read through your blog, submit your contact form, or contact you on your social media pages. All these actions pre-qualify the lead for an automated follow-up email, guiding them to a phone call, property showing, and final purchase.
Create Your Email Campaign Assets
Your drip email content must be visually engaging and valuable for your leads. It is reason enough to get the best quality images, videos, graphics and text for every email to automate Zillow.
Test and optimize the emails for different devices, proofread for errors, and gather feedback from your team before your drip campaign goes live.
Leverage Lead Management Software
A lead management software helps you to automate Zillow and reduce your conversion time in the following ways:
Set up web forms, capture business card data, integrate chatbots and sync your social media profiles within minutes.
Use the built-in dashboards to discover insights into your real estate marketing campaign.
Set up lead scoring rules and target your recipients with customized emails and text messages.
Automatically distribute your leads to the best real estate agents to improve your follow-up strategy, all without writing a line of code.
Lead Activity Monitoring
There are two main types of real estate leads:
Inbound leads: Inbound leads contact your real estate business first, such as through search engines, Zillow property, or agent search.
Outbound leads: Outbound leads are those contacted by your real estate business first, such as through newsletter subscriptions or email data extraction.
Once you categorize your lead types, the next step is to watch lead behavior as your automated email workflows go live. Lead monitoring automation enables you to label the lead status, such as contacted, responded, converted, and cold leads.
Lead management software also generates valuable data which reveals what elements of your real estate marketing strategy are successful and which need tweaking. An excellent way to automate Zillow lead monitoring is to extract your lead data to Excel or your CRM. This way, you'll organize your communications with your leads, schedule your follow-ups, and understand your lead sources to maximize your marketing campaigns.
One immediate benefit of automated lead monitoring is the time savings for your business. Automatic notifications keep you on top of your lead activities, whether on the go or working remotely. You also won't need to update your lead database manually, so you can focus the right resources on the most profitable leads.
Wrapping Up
These six automations can significantly improve your real estate business. Automate Zillow to accelerate your lead generation strategy: gather contact data, schedule your email campaign, and monitor the sales cycle faster than ever.
Of course, it's exciting to discover the endless automation possibilities, but imagine the wealth of data you'll get as soon as you automate Zillow for your real estate business. Also, you eliminate manual data entry, save resources, and improve your bottom line.
On the other hand, you'll have such a massive volume of data from your successful lead generation strategy. It's the reason an email software like Parserr is a necessary addition to your real estate toolbox.
Parserr automatically extracts lead data from all your incoming emails. This data then goes into your CRM, spreadsheets, lead management software, drip campaign automation, and much more. Get in touch with us to learn how Parserr helps unlock your lead generation strategy today.