Everyone in the real estate business today is looking for the best way to close the deal. If you're a home buyer, seller, landlord, or real estate agent, you can make the most of online platforms like Zillow to improve your real estate engagements.
For real estate agents, in particular, Zillow makes good business sense in terms of ad spend and lead generation. You'll definitely want to set up automation tools like email and document parsing to manage the boost of traffic from your Zillow listings.
Let's look at what Zillow is and how it helps your real estate business.
What Is Zillow?
Zillow is a property listings platform that offers solutions for individual home buyers, sellers, real estate agents, and industry professionals. Zillow has about 135 million listed properties, taking up almost 30% of all real estate website traffic.
Zillow's mobile applications record impressive numbers, too: over 10 million downloads on Android devices and a rating of 4.8 out of 5 from 4.4 million Apple smartphone users. Therefore, real estate agents can leverage Zillow to gather leads, make sales, and build their brand online.
Zillow Business Model
Zillow heavily relies on technology to connect homeowners, tenants, landlords and agents online. The Zillow business model involves the sale of premium ad space for agents and sellers, earning interest on their mortgage loans and other commissions from their agent partnership programs.
So how does Zillow make money? Let's find out below.
How Zillow Makes Money
There are three primary sources of revenue for Zillow: the homes segment, the mortgages segment, and the internet, media and technology (IMT) segment. Once you understand these sources, you'll comprehend how Zillow works in today's competitive real estate marketplace.
Homes Segment
Up until November 2021, Zillow Offers was a major source of income for the platform. Zillow would buy the property from a homeowner and sell it faster on their site.
The instant cash offer was a win for all parties: homeowners could sell their property without the associated stress. Zillow, on the other hand, would profit from the flipped houses through transaction fees and other expenses.
Unfortunately, this business model led to significant losses because of the unpredictable nature of the real estate industry. It also questioned how accurate Zillow home values were, given the impact on their bottom line.
So how many homes does Zillow own?
Well, this figure was about 7,000 by the time the Zillow Offers segment shut down. Zillow-owned homes ended up worth much less than they paid, so the company focused on selling them off before acquiring more properties.
Mortgages Segment
Zillow Home Loans is the second answer to how does Zillow make money. Zillow Group is an equal housing lender, but each loan depends on different terms. For example, you can take a conventional loan with a 3% minimum down payment, an FHA loan with a 3.5% down payment, or a VA loan with no down payment.
These loans generate a percentage of Zillow's profit as users buy or refinance their homes. Zillow also charges lenders to connect with borrowers on their platform. By the end of 2021, Zillow Home Loans had raised $246 million in revenue.
Internet Media and Technology (IMT) Segment
Zillow IMT refers to the tech-centric part of its business model. Zillow uses products like Zillow Premier Agent, Zillow Rentals, and ShowingTime to boost its marketing and lead generation segment.
As more real estate professionals embrace these AI-driven tools to grow their businesses, Zillow sees higher revenues year on year just from IMT alone. This segment is likely to raise $4.2 billion by 2025.
What Free Services Come From Zillow?
Zillow Listings
Zillow listings are free for property sellers for FSBO (for sale by owner). However, Zillow ended its free rental listings service in January 2021. All MLS-syndicated rental listings go through the Zillow Rental Manager platform at a $9.99/week starting fee.
Zestimates
The Zillow Zestimate is a free property estimation tool for homeowners looking to buy or sell. If you've ever wondered, "What is my house worth?" Zillow Zestimate can give you a good idea. There are always questions about how accurate are Zillow Zestimate or how often does Zillow update estimates, but the answer is simple.
How accurate is Zillow estimates depends on public and MLS data sourced from the most accurate databases available today. The Zestimate algorithm uses data from over 100 million homes across the U.S., plus hundreds of data points for every home.
How Accurate Is The Zillow Zestimate?
So, how accurate is Zillow? Well, it depends on the available data around your property, location, seasonal fluctuations and market trends. You can get a more precise estimate if you input as much detail about your property as possible into the Zestimate solution.
That said, there is national median error rates for how accurate are Zillow estimates. On-market homes can vary by 1.9%, and off-market homes by 6.9%. Your Zestimate also depends on what is a tax assessment on Zillow.
Your local taxing authority determines a tax-assessed value. For these reasons, a Zestimate is not a valuation; it is simply a ballpark figure. If you want to know the true value of your property, work with a professional home appraiser.
Zillow Funding and Valuation
As of June 2022, Zillow Group has a market cap of $8.7 billion, with a share price of $35.61 per share. It was valued at $540 billion when it went public, recording steady growth to date. Zillow is now the largest digital real estate company in the U.S. by market cap, followed by Opendoor and Redfin.
What Is The Revenue Of Zillow?
Zillow's revenue for the quarter ending March 31, 2022, was $4.257 billion. For the year ending on the same date, Zillow's revenue was $11.186 billion.
Does Zillow Have Any Threats With Its Business Model?
No business is without weaknesses or threats, including a real estate giant like Zillow. Some threats to their business model are:
Dependence on ad revenue: If Zillow's partnerships with agents and landlords shift to a competitor, their bottom line will suffer.
Dependence on Premier Agent: Real estate agents may find a better value than paying for Zillow Premier Agent, such as from free or cheaper platforms on social media.
Real estate trends: The real estate market may see a drop in purchasing power or a disinterest in owning a home. This would mean less traffic to Zillow and less ad revenue.
Rising competition: More digital real estate platforms are developing innovative algorithms and price points. These could shake up Zillow's position in the marketplace.
Data breaches: Zillow builds its platform on AI, online databases, and user-generated data. Cyber security interference could lead to hefty losses.
Why Is Zillow Important For Sellers?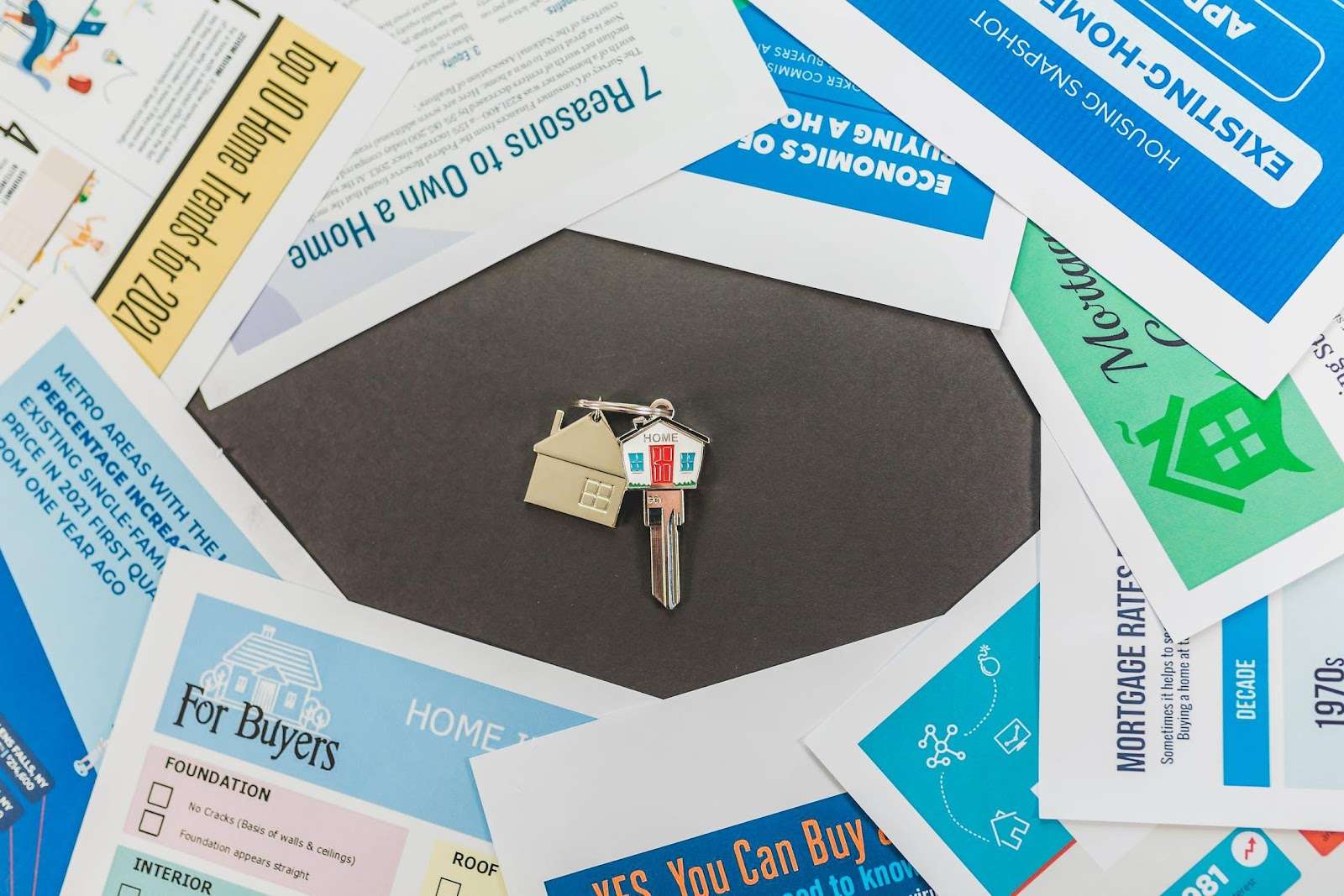 Home sellers and property agents can leverage Zillow to accelerate their sales process. The main ways that Zillow helps sellers include:
Better Leads
A Zillow advertisement puts your property in front of hundreds of thousands of potential leads. In fact, 89% of potential buyers always go online to research their ideal properties.
Zillow.com receives about 36 million unique visitors every month, so there are many eyeballs on each listing. When you have the right strategy, you can convert these visitors into clients and sell your property faster.
Better Reputation
Zillow as a brand is a heavyweight in the real estate industry, so your listing automatically becomes credible in front of potential buyers. A polished agent or seller profile also speaks to your professionalism. Add a link to your Zillow profile in all your online property forums and direct leads to contact you for professional advice or to view your listings.
Better Market Insights
Zillow has lots of resources for sellers and agents, not only about how to use the platform but about market trends and strategies for success. These include Zestimates, mortgage calculators, and other free tools. These resources help you understand the overall real estate industry, down to the specific traits of your locality, to maximize your sales potential.
How Much Is Zillow Premier Agent?
Zillow Premier Agent (ZPA) is the ideal tool for real estate agents to get qualified leads for their listings. If you're just getting started in the real estate business, you're probably wondering how much Zillow Premier Agent is and if it's worth the cost.
Well, ZPA works great if you have multiple listings on Zillow. You'll capture more leads at different pricing tiers so that your conversions will make business sense.
As for cost, Zillow Premier Agent leads start from $20 up to $60 or more. The cost depends on your ZIP code, average property prices, and the number of competing agents in your area.
For example, working in a high-value, super-competitive real estate market, your ZPA cost will be much higher because you want to be the top pick for potential buyers. If you work in a slower market with fewer competing agents, your ZPA cost will be much lower, but you'll have to combine this with other marketing strategies to maximize your conversion rate.
How to Sign Up On Zillow
You can create a free Zillow profile in minutes, so you must update your listings from your smartphone.
To sign up on Zillow:
Enter your email address and your preferred password.
Check the box marked "I am a landlord or industry professional."
Click register, and that's it!
The next step is to build your Agent Hub profile with a photo, professional background, past sales, and a concise "about me" section. Once you connect your active properties to your free Zillow profile, your contact form will automatically link you as the listing agent.
Now all your listings will appear on your dashboard. If not, you can learn how to contact Zillow through their troubleshooting guides on their website.
Helpful Tips as a Zillow Property Manager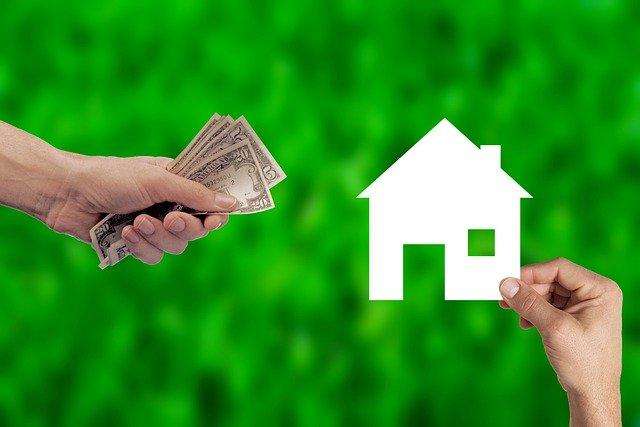 Setting up a Zillow profile is only the first step. As soon as your property listings go live, you'll soon be flooded with lots of analytics and lead data to process daily. You'll also be sending out marketing content to gather new business for your listings.
Here are some top tips to help you thrive as a Zillow property manager:
Tools like email parsing can take the stress out of building your lead database. An email parser automatically grabs important information from your incoming emails, such as contact names, numbers, addresses, locations, and more. This data then feeds directly into your CRM to automate your lead generation and marketing strategy.
Take fantastic photos and videos
Make your listings stand out with high-quality, well-composed images and videos. You could showcase your properties when empty or stage them with furnishings and lighting. Pay attention to exterior spaces too. Give your leads the best possible view and feel of your property.
Write great headlines and descriptions
Know how to list your house on Zillow by focusing on the best-selling features of your property. Describe your listings in a few words that have maximum impact on your visitors. Always include the price plus the main attraction to the property, such as "open concept," "historic," "charming," and so on. Also, detail your property's other selling points, like access to stores, public transit routes, schools, parks, or fitness centers.
Generate Quality Leads And Leverage Automation with Parserr
Once you choose Zillow for your real estate business, be sure that with your success comes volumes of data. You'll receive many inquiries about each of your listings, plus sales pitches from agents if you have any FSBO listings. Add your marketing content to your social platforms, and you will have a flooded email inbox.
This is where Parserr comes in, providing an automated email parsing in your toolbox. So you can rest easy as all your lead data extraction runs in the background. Get in touch with us to learn more about how email parsing boosts your Zillow performance.
Email parsing software designed for Zillow property managers