Does Your Realty Business Use Automation Software?
Real estate agents are a busy lot and are ever attending to multiple, complicated tasks, sometimes all at once. From dealing with clients to managing marketing tactics (such as social media and lead generation) and taking care of contracts and negotiations, the responsibilities of realtors can be overwhelming. This is where real estate automation software comes in.
Save Time, Money, & Close More Leads!
In the world of real estate, automating workflows and processes is imperative for many reasons; for instance, automation software saves you from doing repetitive tasks like sending follow-up emails, which allows time to focus on more critical aspects of your job – particularly capturing leads and nurturing leads to turn them into clients. 
Indeed, there are many automation tools you can use to attract and keep your leads and ultimately boost your real estate business. But before we delve into that, see why you need to leverage the power of automation software: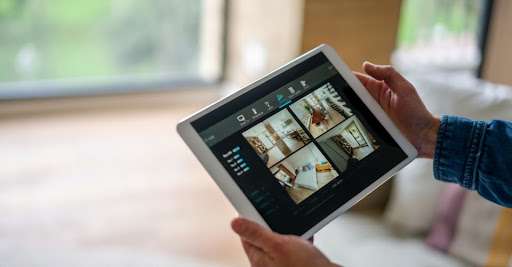 Benefits of Automation Software for Realtors
The top benefits of using automation software for your real estate business include:
• Sales funnel – Understanding the customer journey – from where they show interest up to the point of purchase helps you to plan out the multiple stages of your clients' engagement. You also get to see the areas you need to make adjustments to ensure you are converting more people into clients.
• Lead segmentation – Automation software includes features that allow you to divide your clients into well-defined groups for easier management. As such, you are able to build customers' profiles for a better analysis.
• Lead magnets – Lead magnets are essential for gathering more data from prospective clients. Automation software facilitates sending newsletters, trial subscriptions, samples, etc., which contributes in capturing more leads.
• Managing relationships – Automation software can help manage external interactions with clients by improving communication, giving regular feedback, addressing complaints, and keeping in touch with customers.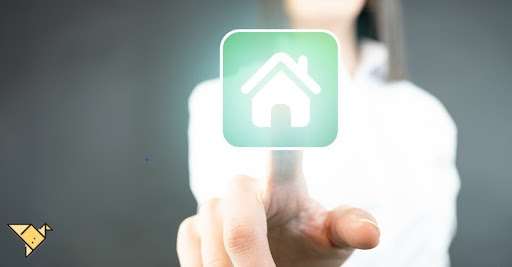 Top 10 Real Estate Automation Software Tools
Here are the top 10 automation tools that can be useful for improving your real estate business:
1. Parserr
One critical aspect of running a real estate business is sending and receiving emails, which often contain critical business data. For this reason, you need software that can help you extract and capture any important lead data that comes through email (names, contact info, pricing, etc. ) so you can add it directly into your favorite CRM, Google, or excel sheet.
Parserr is an effective email parsing tool that can help you achieve all these goals: One of its notable advantages is it can integrate with hundreds of other online applications. You can also use it to extract data from reports and invoices as well as order line items, which allows you to have comprehensive data about your clients.
2. Spacio
Spacio is effective in automating the process of capturing new leads at all your open houses, saving you the trouble of collecting data manually. With this software, you can follow up with leads and even plug them into your favorite CRM for nurturing. You can also use collected data to produce reports that appeal to your clients' needs and preferences, which is sure to increase your chances of selling a house.
Spacio comes with features like a custom registration form for open house events (both in-person and virtual). You can also choose from its three tiers of packages designed for agents, teams, and agencies.
3. Dotloop
This comprehensive automation software is quite useful in the real estate industry. It comes with several automated features, including tools for e-signature, text tracking and storage, sharing, forms, and more. It also supports an end-to-end customer experience where customers share relevant issues and interactions with other prospects. With so much efficiency, you have every reason to integrate Dotloop into your set of tools to help track your deals.
4. MeetEdgar
MeetEdgar is specifically designed to help in your social media marketing efforts. Essentially, it automates your content marketing, allowing you to share it to your social media profiles such as Linked In, Facebook, Twitter, and Pinterest, with the click of a button. This way, you don't need to create content and post on multiple social media channels, which saves you lots of time to attend to more demanding tasks.
5. Agent Legend
With Agent Legend, you can easily automate personalized emails, text messages, and voicemails to smoothen the process of communication with clients. This software allows you to send personalized voicemails, which is a sure way of initiating and boosting engagement with leads. Without Agent Legend, you might find it challenging to engage with hundreds or even thousands of clients who need your services, which is obviously a disadvantage to your real estate business.
6. Open Home Pro
In addition to automating the open house process, Open Home Pro comes with features that show which leads are worth following up on so you can be able to target the most promising clients. Moreover, it offers basic CRM functionality such as automated seller reports and lead management to help you analyze the success of your open houses. The software integrates with social media and email, making it possible to share in-person and virtual house events with your audience across multiple avenues.
7. Zurple
Zurple is a favorite for real estate agents, thanks to its ability to optimize efforts to track and analyze the behavior of leads. This software typically provides automated lead generation that you can use to see which content is relevant to every client based on their search history. With this information, you have an idea of the leads you need to pursue and convert to clients.
8. Zillow Premier Agent
Over the years, Zillow Premier Agent has integrated essential features that offer agents ways to become the primary point of focus, which has significantly helped them nurture and close leads. Through the app, you can see the homes your leads are interested in, making it possible for you to reach them with the right message at the right time. It also comes with a streamlined CRM with notes, mobile notifications, and reminders.
9. Autopilot
Another must-have real estate automation software is Autopilot. As one of the most comprehensive software, it offers several automation tools, including CRM integration, customer journey maps, customer behavior tracking, and analytics. You will also have access to features like lead management, multichannel marketing, and lead management. With Autopilot, you are sure to have an easy time visualizing your digital marketing efforts.
10. ReboGateway
ReboGateway is the right tool for handling most of the backend processes, specifically those that concern financial transactions: As an agent, you are involved in numerous money deals that you need to make sure are error-free. Thanks to ReboGateway, you have the perfect tool for organizing your transactions, which guarantees safe financial deals.
Summary
As a real estate agent, you need to create more time to attend to things that matter most, a reason you ought to integrate automation into your business to help take care of the redundant and repetitive tasks. In the end, you will not only enjoy a higher return on investment, but you will also see your business grow faster.
As you seek to integrate automation software into your real estate business, Parserr is here to help save you time and money by automating leads directly into your CRM. With our advanced parsing software, you can automatically pull lead data from emails, file attachments, and any other real estate listing site through our Zapier/Microsoft flow integration. Contact us for any questions or create a free account to get started today!