Are Your A Real Estate Agent Looking to Improve Client Management?
As the population increases, there is also an increase in demand for housing and accommodation. The real estate business is competitive. With so many agents out there, you need to go out of your way to ensure you make all of your customers feel special. With the economy fluctuating, more investors are turning to the real estate market because of its resilience. Yet, to get the most out of the housing market, you need to spot trends before they become apparent to everyone.
Regardless of how the market behaves, realtors can apply effective strategies that can propel the business forward. Here are the ongoing trends in real estate today, the growth forecast for 2022, and the top ways realtors can keep track of clients in a competitive housing market.
Top Trends in Real-Estate in 2021
Here are the trends shaping the in-house real-estate demand:
Increased Demand for More Livable Space
Due to the pandemic, people want more livable space. There has been a considerable increase in demand for residents moving into a single-family rental property to gain more indoor and outdoor space attached to their unit, and many are applying sight unseen. With more activities taking place inside the home, homes now need to have space for living, entertainment, career/job work, working out, school, and more.
City residents started heading for the suburbs to work remotely when the pandemic hit, and they continue to do so. Many in this demographic are largely moving to suburbs close to cities. For instance, New Yorkers moving to New Jersey or Connecticut leave the option to return to the office part-time. In addition, a suburb close to the city offers access to urban amenities. Experts say demand will continue to grow for single-family suburban houses.
Interest rates
Mortgage interest rates play a significant role in the housing market, impacting demand, home prices, and affordability. They also fluctuate daily based on a whole slew of factors. These include Federal Reserve policy, the bond market, investor interest in mortgage-backed securities, and, of course, inflation.
The average mortgage interest rate ( the fee lenders charge as a percentage of the loan amount) has been low lately. In fact, the average rate for a 15-year fixed-rate mortgage dropped to 2.2% in January 2021, the lowest it's been since Freddie Mac started reporting nearly 30 years ago. And now economists think interest rates will continue to hover around 3% in 2021, which is still low.
The effects of COVID-19 are exacerbating the affordable housing crisis
With housing prices rising, affordability has become a worsening crisis. Across the country, rents have gone up more than 7% in 2021, and they are expected to continue to rise. By definition, affordable housing means the property costs 30% or less of a household's income. It's estimated that nationwide, there is a shortage of some 6.8 million rental units for tenants with extremely low incomes.
Growth Forecast for Housing Market in 2022
Here is the housing market growth forecast for 2022:
Comparatively Higher Mortgage Rates
Mortgage rates are projected to go up in 2022. Compared to the 2.66% rate seen from December 2020 through January 2021, it's expected that mortgage rates will rise again in 2022. High real economic growth is projected for the first quarter of 2022, with the government putting up measures to better the economy. This means that buyers who were attracted by low mortgage rates may have to take a step back. Rising mortgage rates will create a small dampening effect on demand.
Housing Market Demand will Decline
Pending home sales, a leading indicator of the housing market's health, fell 1.8% in July 2021. It also fell in August 2021 and has not recovered at the beginning of September 2021. The National Association of Realtors (NAR) Pending Home Sales Index, which tracks the number of homes that are under contract to be sold, dropped 1.8% in July from the previous month.
All four regions of the U.S. reported a year-over-year decline in pending home sales. This is an indicator of home sales that are likely to take place in one to two months. This essentially means that the housing demand is projected to decline in 2022 with increasing mortgage rates.
Top Ways Realtors Can Keep Track of Clients
Here are top ways realtors can keep track of clients in a competitive housing market:
Establish preferred communication
The first step in learning how to manage your client relationships efficiently is to establish a client's preferred communication method. At your initial meeting with a client, be sure to ask what mode of communication works best for them and the best time to make contact. Your client will appreciate it if you show concern for their preferences.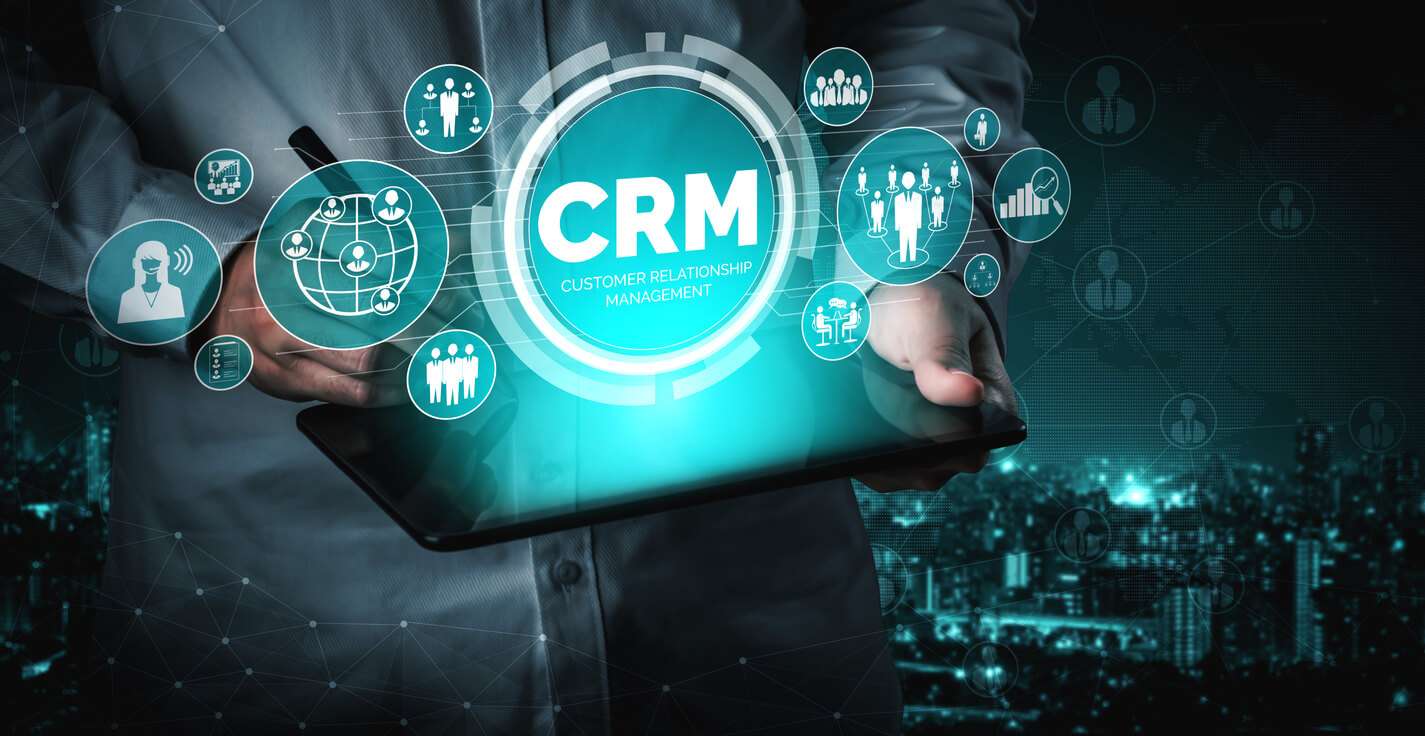 Customer Relationship Management Tool (CRM)
CRM software acts as your single source of truth for prospects and client information. It allows you to cultivate relationships and make data-driven decisions. For top-performing real estate agents, a CRM is an essential tool for managing a healthy pipeline in a way that saves time and brainpower.
Always Follow Up with Clients
When managing clients, it's essential to make follow-ups part of a routine rather than something that's only done when trying to close a client. For whatever reason you are doing follow-up, make sure it's automated. It takes time to create and send new emails every time you need to follow up with a client. If you use a CRM tool, you may be able to automate follow-ups so the software will do it for you.
Top Housing Market CRM Tools for 2021
Here are some of the top real estate CRM tools in 2021:
Freshsales
Freshsales is a full-fledged sales force automation solution for sales teams. It provides everything a salesperson needs to— attract quality leads, engage in contextual conversations, drive deals with AI-powered insights, and nurture customer relationships.
MoxiEngage
The MoxiEngage CRM generates massive increases in sales volume. It's designed to meet the unique selling needs of real estate agents specifically.
Contactually
Contactually is known for its clean interface, comprehensive features, and insights into performance. It has one of the higher starting prices of real estate CRMs, but that's reflected in the powerful features you get with the app.
kvCORE
kvCORE is an all-inclusive real estate platform for modern brokerage. By offering the industry's most robust lead generation and beautiful, customizable IDX websites, kvCORE is the perfect solution to jump-start any real estate business.
Want to Automate Your Incoming Real Estate Leads?
Want to automate incoming lead data to your CRM? Parserr allows you to capture & send email lead data straight to Excel, Salesforce, & more! This way, you eliminate unnecessary manual data entry. Do you receive "contact us" submissions & offline live chat correspondences and manually update your CRM with this data? Using an email parser will allow you to extract data like first name, last name, and other demographic data! We help hundreds of customers consolidate website contact information straight into their CRM!
Try Parserr's Email Automation Software Today!
Contact us to discuss our plans for high-volume customers and large businesses. Complete with onboarding & training, priority phone support, and expedited support.