Does Your Real Estate Business Use Zillow for Lead Generation?
Zillow is one of the leading real estate solutions for generating online leads in the housing market. It offers features like Zillow Premier Agent and Zillow Tech Connect for real estate agents, buyers, and sellers to buy or sell a property quickly. Zillow leads are among the most accurate in the real estate industry, and they give numerous opportunities for individual agents to close on their listed properties.
In this Zillow lead guide, we explore how Zillow leads can improve your real estate business.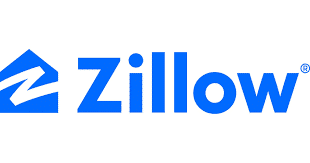 What is Zillow?
Zillow is an online real estate listings platform that serves as a marketplace to connect property buyers and sellers. The Zillow marketplace includes real estate professionals, individual homeowners, renters, proprietors, and mortgage lenders. Zillow connects the real estate market in several ways:
Zillow for Home Buyers:
A home buyer can find their dream home on Zillow. A potential buyer can browse through the list of properties offered by local real estate professionals or individual agents active in their area.
Zillow for Proprietors:
The Zillow real estate marketplace also features properties available for rent. You can submit your lease applications on Zillow for quick credit checks and even pay online for your new place.
Zillow for Home Sellers:
Property owners can use the Zillow Zestimate tool to get the best possible value for their homes. Homeowners can upload their 'For Sale Buy Owner' listings (FSBO listing) if they want to sell their homes directly. A home seller can also contact a real estate agent vetted by the platform to help sell their home.
Note: Zillow Offers, the platform's home-flipping business, is winding down, so homeowners can no longer sell their property directly to Zillow.
Zillow for Mortgage Seekers:
Zillow offers mortgages directly, both to new buyers and those looking for refinancing. The platform also partners with other lenders to help get the best loan rates available. You can use their online mortgage calculator to get started on quotes and pre-approval.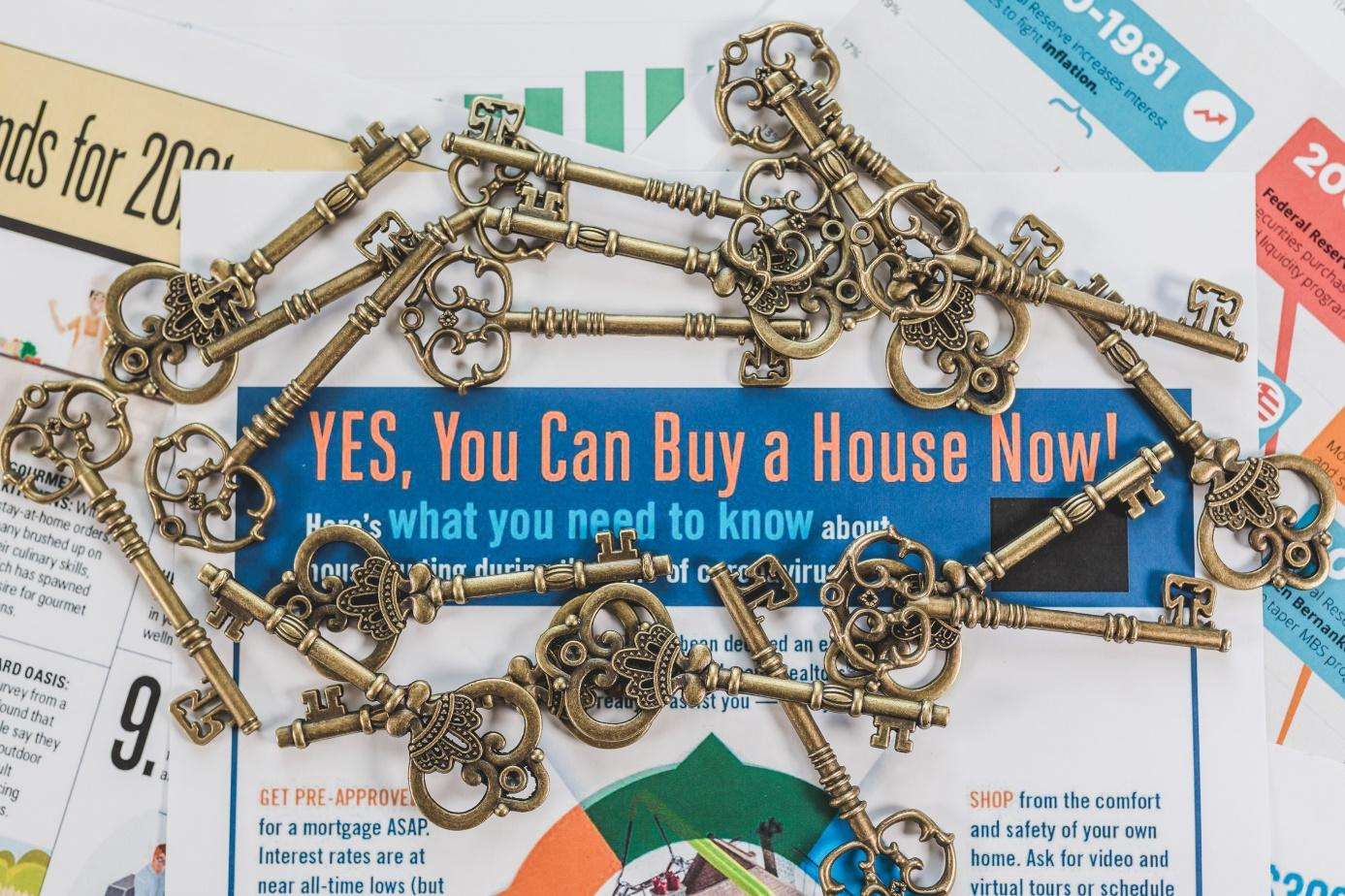 Zillow: An All-round Real Estate Listing Tool
As you can see, Zillow covers virtually all aspects of the real estate market, making it a powerful tool for real estate professionals.
Next, let's look at the benefits of using Zillow for building your real estate business in 2022.
Why Should Real Estate Agents use Zillow?
Zillow is much more than a lead generation tool for a realtor or property brokerage firm. You can enjoy numerous perks by using the Zillow platform to connect with active home buyers and sellers, add your listings directly to Zillow, and convert more leads into sales.
Top 10 Reasons To use Zillow For Your Real Estate Business
Here are the top 10 reasons why real estate agents should use Zillow to improve their real estate business.
1. Valuable Real Estate Leads
As a Zillow Premier Agent, you have access to intuitive lead estimation tools which guide your strategic lead acquisition and management process. The cost of your Zillow lead depends on your zip code since some regions are more valuable than others in terms of home prices and overall market trends.
Zillow's property tools estimate how much you need to spend on your online advertising, how often your ads will appear on the platform, and how many new leads you can expect to get every month.
2. Exposure to a Vast Online Marketplace
According to Statista, Zillow is the leading real estate and rental website in the U.S., beating other platforms like Redfin and Trulia. As of October 2021, Zillow reported about 36 million unique visitors every month. This means that Zillow puts a listing agent right in the middle of a massive target market, which improves your visibility right from the start.
3. Links to Zillow Networking Sites
As a Premier Agent, your property listings appear on Zillow's three other partner sites: Trulia, StreetEasy, and RealEstate.com. These individual sites may not report Zillow's high traffic, but they make a difference when combined in your online lead generation strategy.
4. Real Estate Agent Vetting & Online Reviews
Only the most reputable real estate agents gain good reviews on Zillow, whether premium or free users. The key difference is that Premier Agents are better positioned on Zillow. If you are a Zillow Premier Agent, you can attract even more traffic to your buyer's agent profile and listings.
5. Convenient Agent-Client Connections
A large part of Zillow's user base comprises homeowners looking for an agent to help with their home sales. Zillow lists their Premier Agents in the top rankings whenever a potential buyer searches for a real estate agent in their local community.
6. A Clear Understanding of Your Competition
Zillow's advertising tools allow you to view what other agents are doing in their real estate lead generation strategies. Take the time to study all the great agent profiles on Zillow to see precisely how they're getting the job done. Use these insights to build a good presence on Zillow and match or beat the local competition in your ZIP code.
7. Fully Customizable IDX Real Estate Page
Zillow can boost your existing real estate agency websites' online presence by creating a Zillow branded page on the platform. Optimize your Zillow IDX page with tried-and-true SEO strategies to drive quality traffic to your real estate listings. You can also migrate your domain name to your Zillow site, which saves the cost of building a new website from scratch.
8. Optimization for Facebook Ads
As a Zillow Premier Agent, you have access to enhanced ad features which sync your Zillow-owned homes ads with Facebook. When a user searches for properties on Zillow, your real estate ads will also appear on their Facebook news feed. This ad coordination uses intelligent algorithms to give you maximum exposure across both platforms.
9. Integration with the Zillow CRM
Most real estate agents already have different CRM solutions working in their business. These include HubSpot, PropertyBase, Salesforce, Follow Up Boss, and many others. Zillow integrates your leads seamlessly into your existing CRM applications.
10. Potential Triple-Digit ROI
When you use Zillow's resources effectively, Zillow Premier Agents stand to enjoy over 250% ROI on their ad spend. Zillow has excellent built-in tools and excellent customer support to guide you to success.
Are Zillow Leads Worth It in 2022?
Should real estate agents spend money on Zillow in 2022? After all, there are lots of online lead generation options today, including social media, email campaigns, and free real estate lead listing sites.
You can also buy new leads from dedicated lead generation companies for the real estate industry. That said, Zillow leads really do work if you have the right expectations.
Common Zillow Lead Generation Questions?
Here are some frequently asked questions about Zillow lead generation.
How Good Are Zillow Leads?
A Zillow lead, just like every online lead from lead generation companies, arrives lukewarm. You will rarely find hot tips ready to buy or sell a property right from the start. Learn how to nurture your warm leads into a buying or selling client. Zillow offers sales scripts and guidelines to their Premier Agents to help build rapport with potential clients.
Does Buying Leads From Zillow Really Work?
Absolutely! The most successful Zillow Premier Agents learn how to match their lead generation budget with excellent follow-up skills. The high traffic volume on Zillow means that you need to work more to attract home buyers and sellers and beat your competition.
How Much Do Zillow Leads Cost?
The cost of a Zillow lead depends on several factors:
Your ZIP code
The competing real estate agents in your area
The average property sale price
The Zillow cost estimator can help you get an idea of how much your leads will cost in your area. On average, Zillow charges more for areas with higher home prices.
For example, leads in Detroit, MI could cost just under $150 per month, where home prices cost an average of $141,000. Leads in Grand Rapids, MI, would cost about $913 per month, where the average home price is $125,000.
The difference between these costs is the number of agents competing for the same ad space on Zillow. There may be more agents in Grand Rapids compared to Detroit, which drives the costs higher.
Is There A Cheaper Alternative To Zillow Premier Leads?
Yes. The Zillow Flex program comes with no upfront fees. As a partner agent, you only pay for the lead after you close the deal through Zillow. The Zillow Flex system uses intelligent matching algorithms to connect the top-performing agents to hot leads, increasing conversion rates.
Zillow Flex Program Requirements
To qualify for Zillow Flex, real estate agents must meet several requirements:
Update all your active contacts every week on the Zillow Premier Agent App. These include sending a client email or SMS through the app, creating and editing a note on a Zillow contact, or adding a cash offer.
Close the property payment through Zillow within 15 days for non-escrow transactions
Maintain above minimum standards to avoid penalties, such as leads placed on hold.
Maintain a good customer experience score to reach the Best of Zillow status.

So far, we have discussed what Zillow is and its benefits for real estate agents. Now let's look at Zillow Premier Agent, how it differs from a listing agent, and what it takes to succeed on this premium platform.
At its core, Zillow Premier Agent is a way of branding a real estate agent across a network of real estate marketplace platforms. Zillow Premier Agents have greater visibility and better opportunities to nurture their leads.
For example, agents can set up a virtual tour of their properties or set up an in-person showing right from their Zillow profiles. In addition, advertising your property listings on Zillow places you in front of a broader range of potential buyers compared to other marketing platforms.
Note: There's a difference between a Zillow Premier Agent and a Listing Agent. Any agent with an active profile on Zillow is marked as a Listing Agent, but only if you claim listings on the platform. On the other hand, a Zillow Premier Agent is on every listing within and outside their ZIP codes, boosting credibility.
For the best results with Zillow Premier Agent, there are three key factors to consider:
1) Your Advertising Budget
Zillow Premier Agent partners are required to invest a minimum amount in their advertising budget to get leads. If you anticipate one potential per month in your area, with a 5% chance of conversion, your chances of making that conversion on Zillow are limited. However, if you invest a 5-leads-per-month budget with the same 5% conversion rate, you can slowly and steadily begin to grow your ROI on Zillow.
2) Building A Great Agent Profile
All Zillow leaders have one thing in common: an impressive agent profile. Successful real estate agents claim every single past sale closed on Zillow to demonstrate their track record. They also solicit reviews from their clients and respond to each one to build credibility.
Zillow formatting options like bold, underline, and hyperlinks can highlight important details about the agent. In addition, you can create engaging video content featuring the Zillow brand, which shows an implicit endorsement by the platform as an affiliate lender. All these strategies can build a killer Zillow Premier Agent profile to boost your business performance.
3) Fast Follow-Ups
The most successful Zillow Premier Agents reply to their leads within five minutes at best and an hour at most. You can leverage AI chatbots and autoresponders, but the personal touch is the difference between a warm lead and a hot lead. Zillow uses the Live Leads feature for Premier Agents to plan their email and text responses, plus guides and scripts to nurture all leads into conversions.
Final Thoughts on Zillow Leads For Realtors
Zillow leads are one of many ways that a real estate agent or broker can build their realty business online. A real estate agent can make the most of Zillow leads by perfecting their lead nurturing process. The cross-platform approach connects Zillow to Trulia and other related marketplaces and links your Facebook ads to reach a greater target market.
A real estate business can also use Zillow leads to generate offline referrals. Whether you're promoting Zillow rentals or properties for sale, Zillow is a valuable addition to your real estate business. Combine Zillow with other lead generation platforms like BoldLeads, Offers, REDX, ReadyConnect Concierge, and SmartZip to supercharge your business.
The Zillow Premier Agent program is a valuable asset to every dedicated real estate broker. Ultimately, every property manager needs a solid lead generation strategy, and Zillow can grow your realtor business. Invest in your Zillow Premier Agent program today.
Improve Your Zillow Lead Management with Parserr
Using Parserr's new Zillow integration, you can directly connect all incoming Zillow leads to your favorite CRM to save you time and resources.
Quickly Automate & Organize Incoming Real Estate Leads
Parserr is an email parsing tool that automatically extracts valuable lead information from emails & email attachments. It then exports it to a CRM, database, or spreadsheet file type of your choosing. Parserr can also combine lead data from hundreds of third-party apps through our Zapier and Power Automate integrations. So you can say goodbye to manual data entry for your real estate leads and automatically organize all your Zillow leads.
Create a FREE Parserr account and improve your real estate lead management process today!
Email parsing software designed for Zillow property managers