We only have 24 hours a day, most of which we spend in the workplace and it can be challenging to balance work and personal life, so its essential to find ways to make the most out of our limited time, especially when it comes to work.  So when a solution claims to make you more productive and eliminate tedious manual tasks, then it's worth your while. This is precisely what CRM automation brings to your business. 
In fact, a CRM system is a clear sign of business growth. Most startups choose a CRM technology when they get at least ten employees. CRM automation also promises a healthy ROI, at an average of $8 for every dollar you spend on your CRM. 
CRM workflow automation becomes even more important as your business contacts increase. Your inbox gets overloaded with new leads, customer inquiries, internal communications, digital documents, and notifications. 
Manually sorting through all this data takes a lot of time and resources—and it's mind-numbing work. One example of automation is document parsing technology. It saves time and money by sifting through your email inbox and extracts crucial data from your PDFs, spreadsheets and documents.
So what is CRM automation, and what do these systems do? CRM automation basically means letting the software take over your manual tasks like contact management and generating reports. There are specialized solutions like: 
Marketing automation for email campaigns and templates
Sales automation for scheduling calls and assigning leads; and
Software bots to automate customer service with artificial intelligence (AI)
Not sure which workflow automation CRM to choose? This guide has everything you need to know about CRM automation, so let's get started!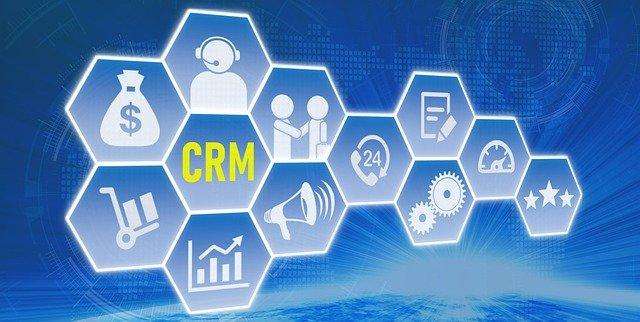 CRM vs. Marketing Automation
There is an overlap between your CRM solution and marketing automation in some cases. This feature combination may limit your flexibility, depending on the size of your business. 
Here are the main differences between CRM and marketing automation software.
CRM Automation Software
CRM automation deals with exactly that: customer relationship management. Its primary users are sales and customer care teams who need to streamline customer interactions. In this case, CRM automation helps you to capture more leads and close deals faster since you can: 
Automate data entry by capturing contact details from emails and invoices 
Create personalized email sequences for each type of lead, such as welcome emails, upselling emails and re-engagement emails 
Track customer interactions throughout the sales process 
Integrate chatbots to handle customer inquiries 
Marketing Automation Software
Specifically, automation is better handled by dedicated marketing automation software for marketing professionals. 
This tool helps marketers create and distribute the right content in the proper marketing channels. When looking for marketing automation software, make sure that it offers these essential functions: 
Email templates for lead nurturing and conversion 
Automatic content scheduling for emails and social posts 
Targeted workflows to customize the campaign to specific audience groups 
User-friendly analytics to measure your campaign's key performance indicators (KPIs) 
CRM vs. marketing automation depends on your core business functions. A real estate agent may need more CRM automation features, but a retail business may rely on marketing automation to target their customers with upselling and cross-selling opportunities. 
That said; let's look at the advantages of CRM automation for your business.  
Benefits of CRM Automation
Increased Productivity
One immediate benefit of CRM automation is streamlining business processes. Activities that took precious hours get done 24/7 at the click of a button. This means that a sales, marketing, or customer care team don't have to deal with monotonous tasks and paperwork anymore. 
They can focus their attention on other vital activities like generating leads, making calls and closing deals. CRM sales automation leads to a healthier bottom line since it boosts everyone's productivity across the board. 
Enhanced Pipeline Performance
CRM and marketing automation solutions significantly improve your sales pipeline. CRM automation means a faster route to conversion: you can generate more leads and classify them as marketing qualified leads (MQLs) or sales qualified leads (SQLs). 
You can then target your promotional content to these lead categories, schedule follow-ups and move closer to making the sale. 
Shorter Sales Cycle
Simply put, CRM automation connects the best sales teams to the hottest leads. The CRM system automatically handles customer data like contact information, customer behavior, email communications, quote generation and other paperwork. 
Your CRM dashboard offers a clear view into the sales funnel and delivers clear customer information, significantly reducing the sales cycle time. 
Higher Customer Engagement
CRM automation also connects the best clients to the best customer service teams. Automation generates information such as previous interactions with the business, past purchases, and other details about these customers. This means that customer service teams can tailor communications to improve customer engagement and retention rates.  
Enhanced Customer Satisfaction
When customers have questions or concerns, you can set up chatbots in your CRM automation system as the first interaction with the business. 
Chatbots are fully customizable, so you can guide customers through commonly asked questions and answers or trigger a ticket or phone call request to speak to a representative. This translates into high customer satisfaction because customer issues are addressed quickly.  
Greater Accuracy for Marketing Campaigns 
CRM automation solutions generate so much valuable data to help make the most accurate strategic marketing decisions. Automated insights highlight which elements of your marketing campaign work best, which opportunities to take advantage of, and which types of content capture the best engagement and conversions for your business. This type of data removes the guesswork from your business decisions. 
CRM with Marketing Automation
A CRM solution is a natural fit for a sales team, but it may present some challenges for a marketing-driven business. Ideally, your sales and marketing efforts should go hand in hand. 
Otherwise, you may end up with silos of data serving separate teams. This leads to bottlenecks, communication breakdowns, and inaccuracies in the business–you essentially spend more time working on misaligned goals. 
Go for a CRM with marketing automation that syncs updated customer data to both teams. When marketers have information about the sales pipeline, they can then generate content to match these leads and drive conversion. 
Automated workflows also help with targeted messages instead of mass emails. This, in turn, leads to improved customer engagement and higher conversion rates. 
Does your industry need separate marketing automation software, or can both be integrated?
If you already have a CRM system, choose marketing automation software that integrates with your existing framework. 
Consider incorporating a CRM and marketing automation platform if your business faces: 
Inefficient lead hand-off: If your sales team has no structured way to share lead information with the marketing team, leads may get lost. A CRM with marketing automation delivers lead data to the marketing team with full context about their position in the sales cycle. 
Manual reporting tasks: Sales teams shouldn't spend much time using spreadsheets to build reports. An automated solution can easily generate comprehensive reports to keep track of the progress of the sales.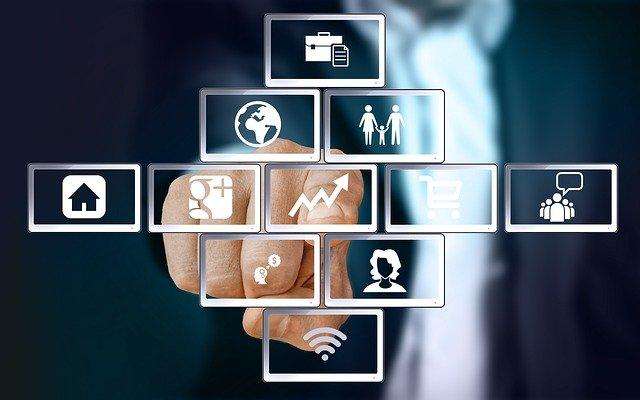 How to Set Up CRM Automation 
The most crucial step in CRM automation is choosing the right solution in the first place. The automation process is similar across the different CRM platforms like Microsoft Dynamics, Salesforce, Hubspot, Zoho and others. Here are the basic steps to set up your CRM automation. 
Add Contacts 
Automatically add your contacts from all possible sources into your CRM software. The primary sources of contacts for your CRM are: 
Online forms like mailing list sign-ups or free trial subscriptions 
Purchase orders and invoices 
Your existing address book in your email client
Attendance information for online and in-person events
Chatbots and support communications  
Most of this data lives in your email inbox, where email parsing automation comes in handy. You can automatically scrape the contact information from your email inbox and link it directly into your CRM as the first step towards automation. Email parsing is a "set it and forget it" technology, continuously capturing your data to keep your contact list updated. 
Set Follow-ups 
CRM and marketing automation platforms can also automatically detect new contacts and send out a range of marketing messages. For example, a new sign-up can immediately receive a welcome email with additional information about your business or products. 
You can also send out automatic email reminders within a given time to: 
Ask customers to complete their purchase if they abandon their shopping carts
Say thank you for closing the deal 
Request a review of your product or service a few days after closing the deal. 
In addition to automated emails, sales force automation in CRM also includes SMS and voice calls for even greater engagement. Schedule these automated follow-up texts and calls at different steps of your sales cycle. 
Engage the Team 
Your CRM's notification features help keep your team informed about the sales cycle. Automatically trigger notifications for: 
New tasks and projects for each stage of the sales process
New leads for the right sales team members
Team achievements like best leads acquired or deals closed to boost morale 
Customize your CRM sales force automation with the endless apps that integrate your system. All you need is to choose your integrations, set up your automation, and the software will do the rest. 
Built-in Integrations for CRM Automation
Every CRM in the market today comes with built-in integrations right from the box. However, it's always best to specifically explore third-party options for CRM automation. Here are our top picks to integrate CRM workflow automation. 
Parserr
Parserr helps you to unlock the lead data from your email inbox. With a 5-minute setup, you can scrape lead information from website contact forms, invoices, Word, Excel and PDF documents, and even scanned business cards. 
All this data automatically goes straight into your CRM as soon as an incoming email arrives in your inbox. Parserr eliminates the need to manually find lead contact information and manually update your CRM system. 
Gmail
Gmail holds a significant chunk of the U.S. email market share, so you're likely using or receiving business emails through this email client. Given that a sales team spends most of their work week in their email inbox, there's a big opportunity for Gmail automation in your CRM. 
Automation gives you lots of useful features to help you track your email open rates, create templates, access Google Drive files, sync your Google Calendar tasks, and much more. 
Social CRM
As more companies rely on social media for their business decisions, social CRM automation is a valuable addition. You want to connect your CRM automatically to all your social pages to gather leads, schedule content distribution, monitor traffic to your main website, and offer faster customer service. 
Social CRM automation also provides insights into your market demographics, customer needs, and overall brand perception. 
Salesmsg 
Salesmsg is a great automation integration to manage your SMS communications with your leads. The two-way texting automation works online or on your smartphone to local or toll-free numbers and short code messaging. 
Salesmsg also connects to your CRM with a shared inbox. This shows you all the conversations with your leads from all numbers from one unified inbox. It also automatically syncs new contacts to your CRM as they come in. You can also set up auto-replies, offer unsubscribe options, and use templates for canned replies. 
Industries Using CRM Automation
Today, CRM marketing automation is highly accessible for businesses because of cloud computing and artificial intelligence technologies. Here are the most common use cases for CRM sales automation today. 
Legal
Attorneys use CRM workflow automation to manage hourly billing tracking, appointment schedules, and lead management. For example, a chatbot can handle new client inquiries and channel them to the right attorney for their needs. In addition, automated schedules send reminders to clients for legal appointments through emails, texts and pre-recorded calls. This saves a legal firm on time spent on administrative tasks. 
Retail
CRM automation helps retail brands to keep track of their range of products, especially when each product has a different type of audience. 
A Microsoft Dynamics CRM marketing automation generates lots of data around products, leads, purchases, targeted marketing campaigns, social media mentions, and so much more. Manual data management and reporting for all this information would otherwise take up precious time. 
Sales
A business can easily streamline its sales cycle through CRM automation. Automatically tracking every customer interaction means you have a clear view of the sales pipeline. 
CRM sales automation can resolve inefficiencies like poor lead handovers or bombarding customers with too much content. When the software does most of these tasks, sales teams can convert leads faster and easier. 
Healthcare
Medical institutions rely on CRM automation for digital record keeping and patient management. Hospitals, clinics and private practices use CRM workflow automation to update patent records, send reminders for appointments, and manage health insurance paperwork.
Automation, therefore, makes healthcare much more efficient for both practitioners and patients.  
Fitness
Personal fitness apps grow more popular every day thanks to the Covid-19 pandemic. Users turn to these apps to live-stream their workouts, share their fitness journeys, and build a healthy exercise routine to improve mental health. Fitness companies now rely on CRM automation to handle administrative tasks and focus more on maintaining active user memberships. 
A CRM automatically updates users' fitness schedules, sends notifications to track workouts and diets, and sends achievement notifications to boost user morale. The fitness app developers then focus their valuable resources on app improvements, lead generation and one-on-one customer service to maintain their subscribers. 
E-Commerce
The e-commerce industry got a head start in digitization over the years, so CRM automation is a natural step forward. Today, small businesses tap into CRM automation to lower operating costs, gather customer data and nurture leads. This means that even a sole proprietor can run a large online store on their own with CRM sales automation running in the background. 
Generate Quality Leads And Leverage Automation with Parserr
Businesses that generate vast volumes of data from numerous touch points with their clients can leverage CRM automation software. It stops potential leads from slipping through the cracks—no more manual data entry or overloaded, messy email inbox. 
One great way to accurately organize your lead data in your inbox is through email parsing software. Parserr is quick to set up, fully customizable, runs 24 hours a day, and integrates with all leading CRMs today. 
All your crucial customer data moves from your incoming emails straight to your CRM with simple Parserr integration. To learn more about Parserr, get in touch today.