So you want to be a real estate agent? Welcome to one of the most competitive industries in the world today. In fact, it's so competitive that there are about twice as many working real estate agents as there are listings, according to a CNBC report.
One thing is sure: if you want to build a successful real estate business, you must think like an entrepreneur. This is like any other small business with its thrills and challenges.
There are some essential steps to follow when starting a real estate business. You'll need to draft a real estate business plan, do your market research, and hit the ground running with lead generation and marketing.
Ready to get started? Read this guide to understand how to form a real estate business from scratch.
Building Your Real Estate Business 
This section will look at the critical steps in building your real estate business, from business plan to lead generation.
We'll also discuss how to prospect, nurture and convert your leads into buying clients. Let's dive in.
1. Craft Your Ideal Business Plan
The idea behind a real estate business plan is to focus your resources on what matters. Without a solid real estate business plan, you'll be spinning your wheels and going nowhere. Put as much detail into your business plan as possible, from your overarching goals to everyday tasks. Your real estate business plan should include:
A mission statement: Summarize the goals and values of your real estate business in one or two sentences.
A SWOT analysis: Understand your strengths, weaknesses, opportunities and threats right from the start.
Defined roles: Describe your job as a real estate agent to grasp the scope of your work.
Target market: Research where the best opportunities lie in your location. Find up-to-date information about listings, prices, trends, commission rates, and what your ideal customers expect from a real estate agent.
Competitors: Study what other agents are doing in your area. Learn about their successes, shortcomings, and underserved market needs.
Specialty: Capture what you're most passionate about, whether that's working with first-time buyers or retiring seniors, stand-alone properties or apartments, luxury or low-income housing.
Financials: Outline your startup budget, running costs, expected sales and income over time, plus your ideal ROI for your marketing and lead generation efforts.
Pro tip: As your real estate business grows and changes, always review and update your business plan at least every quarter.
2. Align Your Business Plan
As a real estate agent, your business should meet your bottom line and personal goals and values. Take another look at your real estate business plan and ask yourself:
Does being a real estate agent add value to your life and community?
How are you different from other real estate businesses in your area?
What drives your real estate ambitions?
What do you want to 100% own in your business?
How do you want your prospects to remember you?
Tweak your real estate business plan until it resonates with your core values. This will keep you inspired and attract like-minded people to grow your real estate business.
3. Build a Consistent Marketing Plan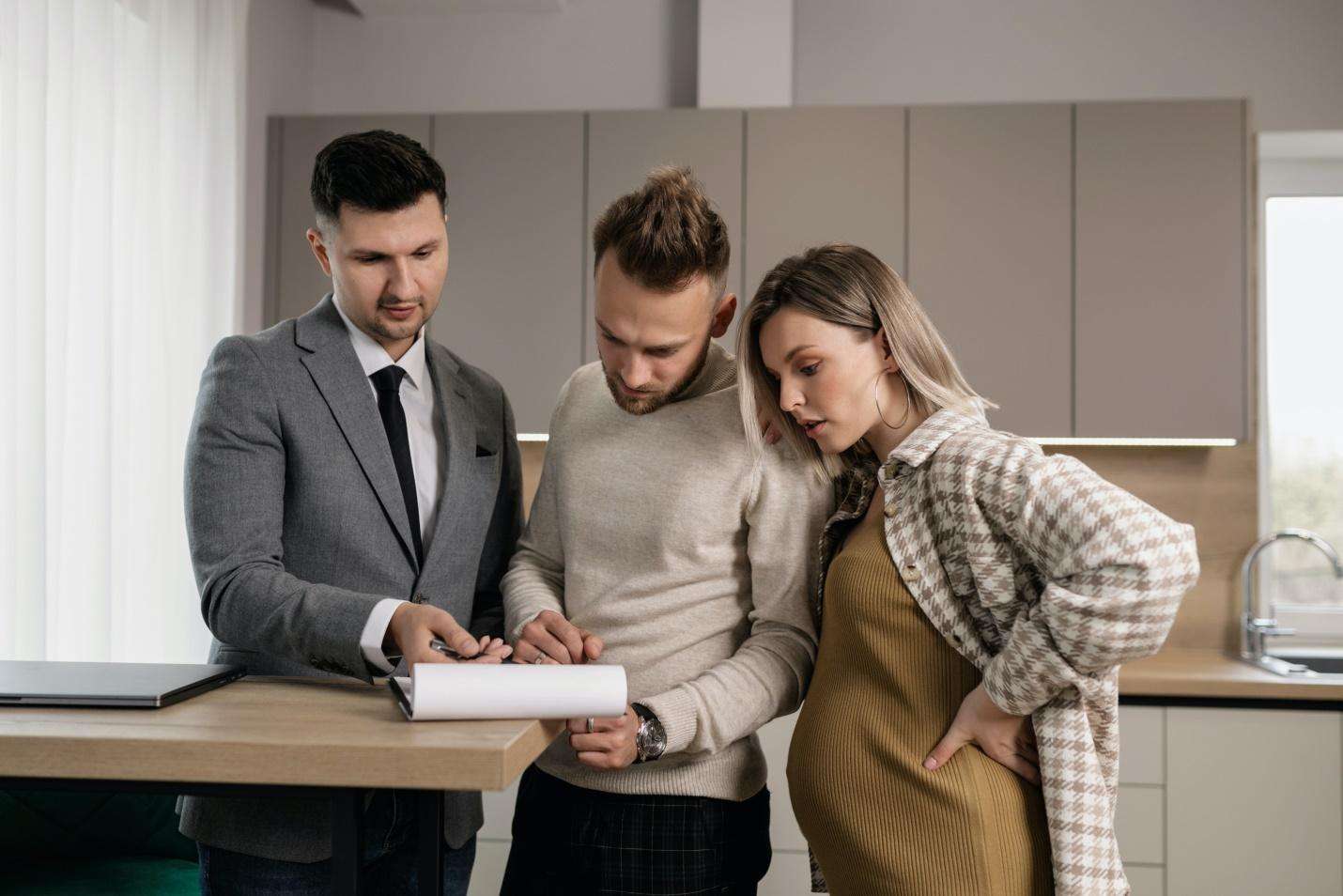 Marketing is the heartbeat of a real estate business. If marketing stops, your growth and success will plummet as well. Now, this doesn't mean that you have to be a total marketing guru to build a successful real estate business.
Start with a real estate marketing plan, which should include:
Your target audience: Do you want to work with home buyers, sellers, or foreclosures? Millennials or boomers? Single buyers or families?
Your unique selling proposition (USP): This sets you apart from every other player in the market, and it doesn't always have to tie to real estate. You could have a remarkable knack for negotiating deals, a warm personality, or even a way with pets–68% of home buyers keep their four-legged family members in mind when looking for a property. Figure out your best advantage in your market that no other agent can match.
Your core message: This captures your unique selling proposition and makes you stand out from the crowd. Think of it as your tagline or signature statement that carries your business values and goals.
Your competitors' marketing strategies: As of February 2022, the U.S. housing market is a seller's market. This means that the demand for new homes is high, but the available inventory is low. With this in mind, see how real estate agents adapt their marketing strategies in your region to meet these unprecedented market conditions.
Your marketing budget: Aim for the maximum return for every real estate marketing dollar you spend. Find a balance between your marketing budget across platforms, from social media to listing sites to real estate marketplaces like Zillow.
Your distribution channels: There are plenty of options for marketing channels, from more traditional avenues like TV, newspapers, radio and direct mail, to digital marketing channels like email, social media ads and website banners.
Your timeline and milestones: All marketing tasks become easier to implement and monitor when you match your marketing schedule with achievable milestones. It also gives you a sense of accomplishment when you reach the right audiences and generate high-value leads.
Your metrics: You can only know that your marketing strategy is successful if you track key performance indicators (KPIs). These include website traffic, cost per lead, social media engagement, sales revenue, return on investment, and much more.
Your reviews: A marketing plan is an organic process. Incorporate new data from your marketing campaigns, industry research and competitor analysis to keep your real estate business thriving.
4. Get a Lead Generation Platform
A lead generation platform is indispensable when learning to start a real estate investment business. This is the quickest way to connect your real estate business to your clients using real-time data. A lead generation platform also has much-needed features to optimize your marketing strategy. The best lead generation platform gets high-quality leads from various sources, including multiple listing services (MLS), brokerages, and social media.
Zillow is a great solution for finding potential leads since many buyers already use it to find properties and agents. When you have a Zillow Premier Agent account, for instance, you'll have access to;
Featured ads on listing search results
A personal web page to promote your real estate business
Targeted leads based on zip codes and
Agent training to improve your success rate
Pro tip: Zillow Premier Agent has no signup or monthly fees, but your pricing for this service depends on various factors. You may pay more for leads in highly competitive zip codes or high-value markets. Combine Zillow with other real estate marketing strategies to maximize your ROI.
5. Prospect Consistently
You can't build a successful real estate business simply by distributing your ads and waiting for your phone to ring. You need to reach out to your potential active leads with a solid real estate prospecting plan. This gets the word out about your real estate business and generates high-quality leads.
Here are some real estate prospecting ideas to try:
Prospecting letters: While a postcard is brief and eyecatching, a letter has a more personal touch and carries a more comprehensive message about your business. A note also makes your prospects more open to your follow-up calls. Include a call to action in your letter to encourage your potential leads to reach out to you.
Prospecting platforms: REDX is a great example of a prospecting platform that saves you plenty of time and energy. This software aggregate leads from various databases like expired listings, FSBOs, FRBOs, Geo lead, and pre-foreclosures. The REDX Storm power dialer also speeds up your cold calling process by automating lead calls and voicemails.
Circle prospecting: This technique involves calling the homeowners who live within a given radius of every listed or sold property. Your radius can be either by distance (properties within 20 miles of a listing) or by several houses (20 homes around the listing). You essentially "plant the seed": offer your real estate services if the neighbors consider getting into the market.
Relevant hashtags: Keep track of social media hashtags that signal a potential real estate lead. Topics around engagements and weddings, pregnancy, and new jobs indicate that these individuals will need more space soon.
Video prospecting: Run video ads that feature yourself and client testimonials to connect with your market. Video content doesn't have to be expensive: for example, use your smartphone to record a quick property tour and post it to your social accounts. Invest more into professional video content creation as your real estate business grows.
Pro tip: Dedicate 90 minutes every day to reach out to your leads, and don't be afraid of the word "No." It's natural to lose our motivation because of rejections, but instead, use each rejection as valuable data to improve your real estate business.
6. Nurture Leads
Lead nurturing is the journey from the first engagement to the final sale or purchase. Here are some tips to help you nurture every lead in your real estate business.
Streamline your data: Your CRM system will automatically capture lead data like names, locations, phone numbers, email addresses and so on. Your role is to continuously update this database with lead details like home preferences, purchase timeline, photos, videos and notes to build the customer profile. Here, a data extraction tool like Parserr will help automate data extraction and exportation to your CRM. This helps you quickly organize and prioritize your real estate leads.
Labeling: The basic types of leads are cold, warm and hot, but don't let that limit your lead management process. Use customized tags to sort your pointers into buckets according to their qualities and value.
Prioritize your actions: Some leads are nurtured through automated email responses, while others need face-to-face engagement. At the same time, some may need a neighborhood tour, while others want to see a property in detail. Guide each lead according to their needs and nudge them closer to closing the deal with you.
Customize your campaigns: A successful real estate business has multiple marketing campaigns running simultaneously, but each one targets different types of prospects. For example, use a general newsletter to reach cold leads, an infographic or video campaign for warmer tips, and offers or discounts for hot leads.
Monitor your messaging: You learn so much from knowing how many of your leads receive, open, and click through your website, social posts and listings. Choose a CRM or email marketing solution with comprehensive analytics to help you optimize every outgoing message from your real estate business.
Practice your pitch: You still have to convert a hot lead into a paying client, which happens through your pitch. Rehearse your sales pitch, polish your script, and use as much supporting material (videos, charts, brochures) to put your best foot forward.
7. Have a Good Lead Management Strategy
Labeling and prioritizing your leads are just a part of a good lead management strategy. This approach will strike a good balance between your marketing efforts and your prospect's needs. Here's how to build a successful real estate business and improve your conversion rate with lead management:
Embrace automation: Once a lead provides contact information, automated responses are the quickest way to follow up. We recommend using email and text messages to reach out to your leads. This offers them some options on how to get back to you at their convenience.
Track your follow-up efforts: Update your CRM each time you get in touch with your lead. Add notes, change their label, and mark their progress through your sales funnel. This is a great habit to build, especially if you're working with a real estate team where leads have to be handed over. No information will get lost to miscommunication or missing details.
Add value with every contact: Mere words with little or no deeds will get you nowhere in your real estate business. Every call, email and marketing message should add value to your leads. Your objective is to make their decision more effortless, and you want them to choose you over the competition.
Pro tip: A lead is a person, not just a data line in your system. Pace your follow-ups depending on their stage in the sales funnel: contact your hot leads daily, warm leads weekly, and cold leads monthly.
How to Become a Realtor in the U.S.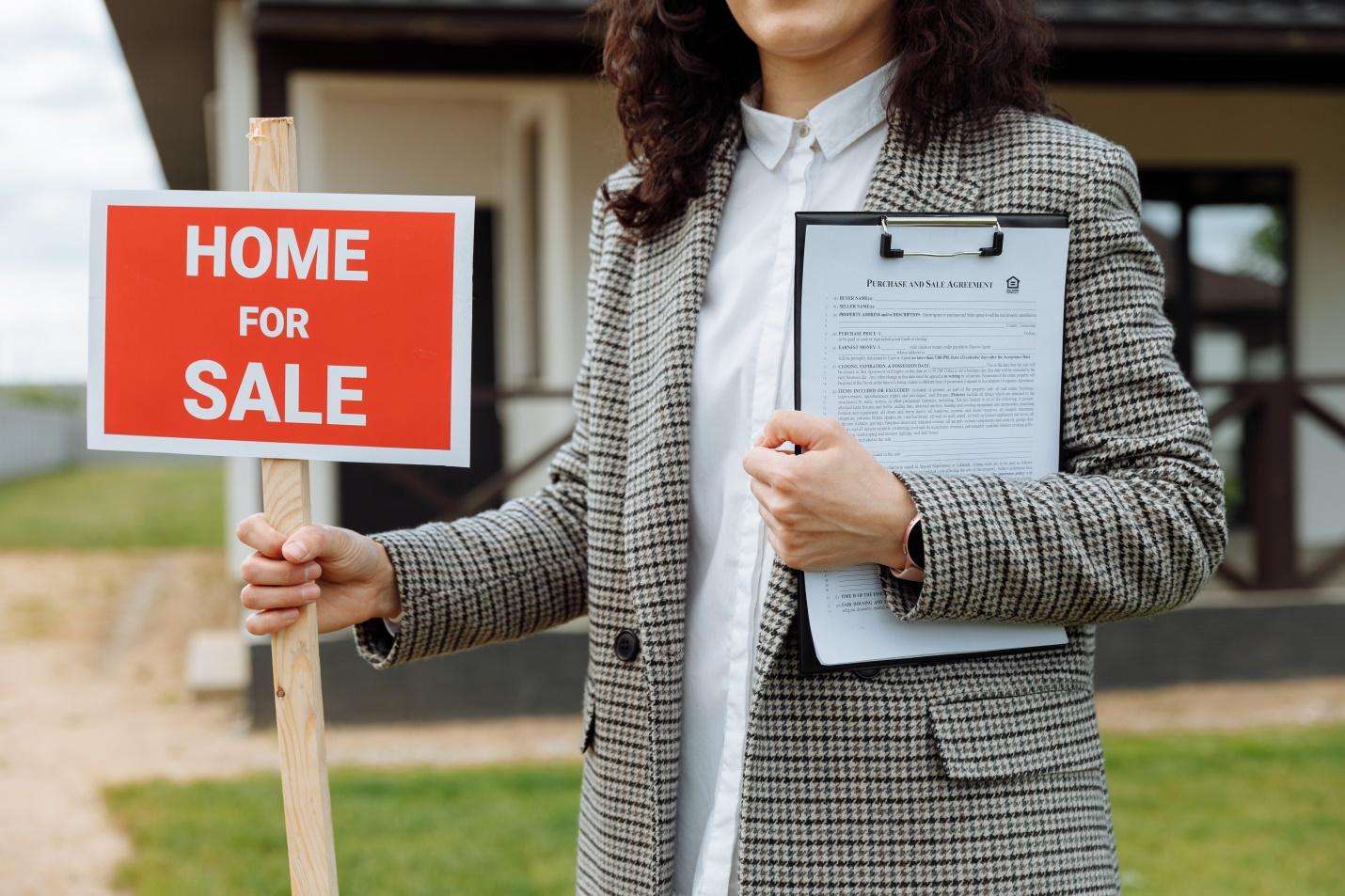 So far, we've discovered how to start up a real estate business. However, to join the ranks of the best real estate agents in your area, there's still plenty of work to do. Let's walk through how to get a real estate license, find a mentor, and become your brand.
Pro tip: Most U.S. states require that you work for an established real estate brokerage firm for the first two or three years of your real estate career.
So if you want to practice your real estate career independently, you'll need to become a broker.
1. Get a Real Estate License
A real estate license is a certification that allows you to work with home buyers on behalf of a brokerage legally. It essentially makes you a qualified real estate salesperson. Each state has its requirements for real estate licenses, but the main steps are:
Check your state's regulations. These include age, education, background checks, prelicensing courses and exams.
Check for reciprocal licensing agreements. These allow you to work in other states without taking a new exam when you relocate or expand your business.
Take your prelicensing course. This takes place before the initial real estate license exam, and the duration depends on each state. Prelicensing studies may be available online or at community colleges and real estate schools.
Take your real estate licensing exam. This multiple-choice exam typically tests your understanding of real estate best practices on a national and state level. You can always retake the exam if you score less than a passing grade.
Apply to your state's real estate authority. This is the only way to activate your real estate license. Once your submission is approved, you'll receive your real estate license certificate, and you're free to join a brokerage and kick-start your new career.
So, how much does it cost to start a real estate business? Depending on the state, your real estate license may cost between $700 and $1,200 for the classes, exams, and certificate. Your permit may expire between 2 and 4 years, so you'll need to renew it by completing a continuing education class.
2. Find an Ideal Brokerage Firm
Next, you'll need a supervising broker whose main job is to make sure that you meet all the state and national real estate regulations. Take your time and pick the best brokerage firm for your career growth. There are several factors to consider when you choose a brokerage firm:
Type of brokerage: A well-known national franchise like RE/MAX offers different benefits compared to independent or boutique brokerages. A franchise may provide more support and training, but they have strict terms and conditions regarding branding and performance. A local independent firm offers more freedom in starting a real estate business, and they work in smaller teams.
Commission split: Various real estate brokers have different commission structures for their agents, and your choice depends on what works best for you. Some firms offer a fixed salary or a hybrid commission model, so explore your options before settling on a brokerage.
Organizational culture: Speak with agents working with different firms, or attend company events or presentations. You may prefer a national franchise that is highly competitive or a more family-based approach from a smaller brokerage.
Reputation and specialization: Your ideal brokerage firm should have a strong online presence and a significant market share in your area. Make sure that you hang your well-earned real estate license with a company you're proud to be associated with.
Training and support: The firm's approach to training its agents is part of organizational culture. Some brokerages may offer free courses and mentoring opportunities, while others give some basic classes and leave you to your business. Find a firm that offers you the best support to help you grow your real estate business.
3. Join the National Association of Realtors (NAR)
A Realtor is a real estate agent who is a member of the National Association of Realtors (NAR). Membership offers several perks for real estate agents, including:
Up-to-date real estate market data and research
Education and training opportunities
Real estate business tools
Access to the Realtor Property Resource and MLS
Pro tip: The total cost of NAR membership depends on your state. On top of the standard membership fee, you'll need to pay for new membership and renewal, which is changed every month based on local, state and national taxes.
4. Clear with the Credit Bureaus
Good credit goes a long way to support your real estate career, as with any other small business. It's a significant investment to become a successful real estate agent, not just in licensing and membership fees but also in overheads, marketing, and other day-to-day running costs.
The great news is that you can clean up your credit report and get the best possible small business loan to launch your real estate career.
Request your credit reports from Experian, Equifax and TransUnion, and review each one for accuracy.
If you spot any errors, you can dispute them with the credit bureau online or by mail as soon as you can. Include the outcome of the dispute, whether positive or negative, in your credit report.
Pay off any pending credit card debt through consolidation and redeemable rewards, and keep your credit usage under 10% of your expenses.
5. Find a Mentor
There's no better way to gain valuable experience in your real estate business than to learn from a mentor. There are plenty of willing agents and brokers who would take you on. Find a mentor whose strength is your weakness. This could be running successful social media campaigns, pitching to high-value clients, or converting FSBOs into hot leads.
The right real estate mentor can:
Give you invaluable insider expertise about the industry
Inspire your creativity for lead generation
Offer insights into property buying and selling processes
Include you in an extensive network of successful real estate agents
Give you the confidence to build your brand as a real estate agent.
As with every relationship, a real estate mentorship has its challenges. If you clash on your values or if the partnership isn't helping your career, it's perfectly fine to part ways and find a better real estate mentor.
6. Craft Your Buyer or Audience Personas
A buyer or audience persona is a portrait of who your exact customer is. It uses data like demographics, market research and competitor information to understand who they are, their pain points, desires and goals. This, in turn, helps you target your business to meet these traits effectively. Some real estate buyer personas include:
First-timers: These buyers typically look for an affordable home to match their career or start their family.
Downsizers: These are older sellers looking for smaller homes after their children move out or after retirement.
Upgraders: These buyers seek bigger homes to match their dream lifestyle, mainly due to marriage or a promotion at work.
Fixer-uppers: These buyers look for low-cost properties to renovate and put back on the market, to sell or rent out.
Luxury buyers: These buyers already have other properties and are looking for the best possible amenities in their new home.
7. Build Your Personal Brand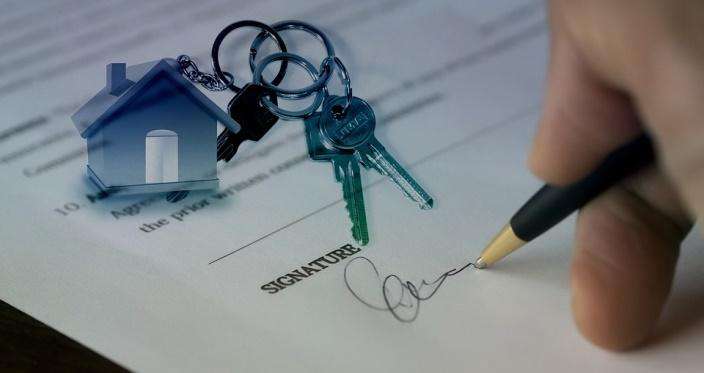 Your brand as a real estate agent makes you credible as a professional and guarantees your longevity in the industry. A personal brand is more than your social media presence. It is evident in your business name, logo, mission statement, tone and conduct. It's also different from your brokerage's brand because you have your niche in the firm.
Your brand stands out to clients and makes them choose you over other agents. If you decide to venture out on your own after your brokerage experience, your brand is what carries those clients with you.
Build your real estate brand through:
A clear USP: Do you work with small businesses to find suitable commercial properties? Do you specialize in vacation rentals? Whatever you choose, be authentic in your outbound marketing communications.
A clear customer persona: Promote your brand to the ideal client you'd like to work with.
A consistent strategy: Your real estate brand will establish you as the go-to agent once you maintain your mission, voice and look.
Wrapping Up
Starting a successful real estate business takes time, money and dedication. Your real estate license is only one step, and it stretches to defining your personal and business goals, finding a worthwhile mentor and staying motivated in this highly competitive business. Still, building a real estate business entails handling huge volumes of data. As part of your real estate lead generation strategy, automating the process with a data extraction and email parsing tool like Parserr will go a long way in decluttering a possibly full database. This should be complemented with a well-defined roadmap outlining how to build a sustainable real estate empire.