Do you want to increase your business's revenue? Lead generation is essential for businesses that want to boost their revenue. But if you didn't know, you can't run a business successfully without sufficient revenue.
No matter how powerful your ideas are, they will not be of much value if they cannot bring money to your business. As a business owner, more revenue means more security, and as a result, there will be more satisfaction in your business from both your team and your clients.
Generating more leads helps increase your brand's awareness and people interested in your products. If executed well, lead generation strategies create strong relationships with customers who will invest in your business for a long time.
What Is Lead Generation, and Why Is It Important for Your Business?
A lead is any person that shows interest in your products or services. Lead generation is the process by which a business generates this interest to attract potential buyers to their business. Most marketers rely on SEO, Emails, paid ads, social media, and landing pages to generate leads and boost revenues.
Lead generation is important to business because customers are the bedrock of all businesses. Even with your amazing products/ services, your business cannot survive without customers. Customers bring sales and revenue to ensure the continuation of a business. Lead generation helps you know what your potential customers want and use this information to satisfy their needs. Once you have a sales funnel full of leads, it is easier to work on your sales goals.
Here are some 6 strategies business leaders can use to generate leads that will boost revenues during slow months:
Use Email Marketing
Email marketing is one of the most effective B2B lead generation strategies that has stood the test of time. However, you need to be strategic in how you word your email marketing campaigns if you want the best results. The best thing with email campaigns, you can count on your prospects having some level of interest in your business that encouraged them to sign up in your email subscriptions in the first place.
Keep your email content simple and precise. You can send emails to educate your prospects, ask for referrals or follow-ups. Use captivating headlines that will catch your audience's attention. In addition, customize the emails to match your leads' needs. You can include a sale coupon or offers to move your leads closer to a sale.
Using a cloud-based software like Parserr lets you extract data from emails like first name, last name, and other demographic information. You can integrate the Parserr with a tool like Hubspot to automatically update your CRM. Use the data from the CRM to track your leads and nurture them. You need a reliable tool to automate your email marketing to generate more leads.
Ask for Referrals
Referrals are gold standards for lead generation. If you already have loyal customers, they can help you bring more leads to your business. Never be shy to ask your customers to refer your business to their friends. The quality of your services or products may be so good that customers might accept to do referrals for free, but you can create incentives to encourage more referrals from customers who apply for online credit services. For example, you can offer a certain percentage of discounts for every referral the customers bring to your business.
Customer referrals are a great way to generate leads for your business because, it is profitable, and your existing customers will be doing most of the work to get leads.
Rank in Search Engines to Generate Leads
When your target clients search for your services or products online, ensure they can find you. You can generate more leads for your business with SEO optimization. Start by doing keyword research to know which words your target customers are using when searching for your products or services online to make purchases. Using Google Ads Keyword Planner can make your search easier.
After you have identified the keywords, optimize your website content. If you are selling highly competitive products or services, it can be a challenge to rank organically. However, following the best SEO practices will increase your chances of appearing top on Google's results pages. The more visible you are in the search engine, the more traffic you will generate from your leads.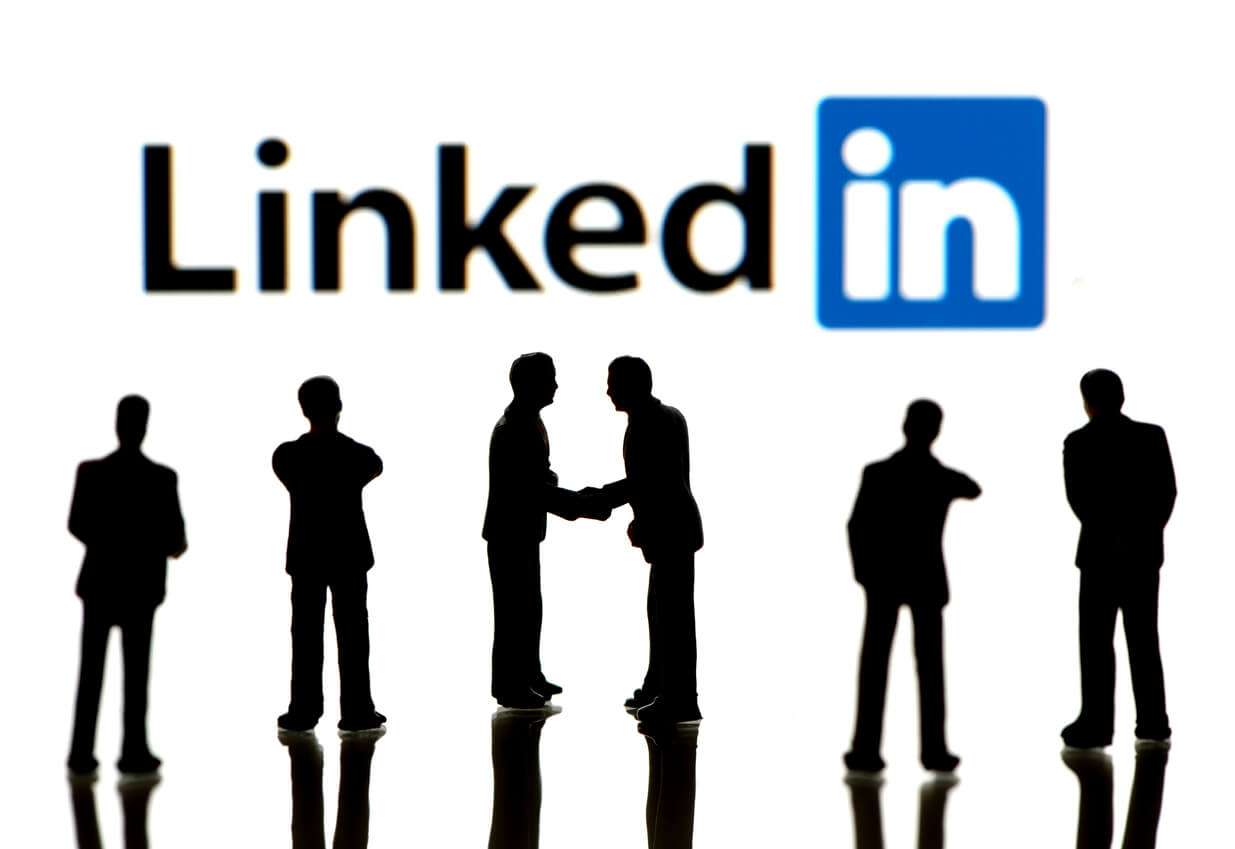 Generate Leads from LinkedIn
Did you know the LinkedIn audience has 2x the buying power than your average website audience? With over 722 million members on the platform, using LinkedIn for your B2B marketing can yield great results for your company. Building connections with other business leaders is vital in lead generation for your business.
To get more leads from LinkedIn, create content that will bring more people to visit your profile. Create content during peak hours to maximize your visibility on LinkedIn. Ensure you maintain a balance between prospecting and adding value.
Using LinkedIn automation can greatly help you save time and connect with a niche group within your target customer base. Once you have a list of your target audience from LinkedIn, you can use LinkedIn automation to send connection requests instead of manually connecting with them one by one. Also, you can automate follow-ups to engaging with your leads. If you incorporate LinkedIn automation properly, it is very effective in lead generation.
Host Educational Webinars
A webinar is an excellent way to get your message to a ready audience who asked for it when they registered. In fact, 52% of digital marketers deem seminars and webinars to be highly effective in generating targeted leads. Suppose you can host a webinar and link it directly to your content. In that case, your audience will take your business more seriously because you have provided value before asking them to register.
When people are engaged in a webinar, great things happen. According to a survey conducted by ReadyTalk, 30-40% of webinar attendees are turned into leads. When you share topics that will bring value to people's business, they will most likely stick around. In addition, webinars allow you to connect with your target customers in real-time, so you can actively guide your prospects through the sales funnel.
Use Chatbots for Customer Engagement
A live chat tool in your website can be very effective in lead generation. The idea with chatbots is to help site visitors find information as soon as they need it. Chatbots can be very useful in answering your website visitors' questions before pushing a sales message. The key is to build a chatbot that is as human and conversational as possible.
Conclusion
Generating leads increasing your business revenue during slow months is hard, but it is not impossible. You can use some strategies such as content marketing, email marketing, and SEO to generate more leads for your business.
Using the right marketing software customized for your business can contribute greatly to successful lead generation. For example, an email parser software like Parserr helps you transfer lead information from emails or PDFs automatically to CRM. Then you can use this data to send customized emails to generate more leads.
Wouldn't you want to generate more leads? Contacts us to try our software for free.