Automatically Extract & Send Email Lead Data to Databases
Does Your Company Use A Database to Store Client Lead Data?

A database, or CRM, containing information on your clients, subscribers, or customers is probably one of the most essential aspects to maintain as a business owner. A database stores valuable customer information such as email addresses, names, order numbers, and purchase history. You can also store the client's personal information, such as their postal addresses, telephone numbers, fax numbers, and more. The more data you have, the more time you will have to spend managing your database. This management includes adding and removing customers, updating customer information upon request, and handling updates.
Manually transcribing email data into your database can take hours, and as your business expands, the number of emails to go through does too. After a while, it can become an overwhelming task that eats at the time you could spend focusing on other aspects of the business.
The good news is that tackling this database management issue is possible. With email parsing tools like Parserr, you can automatically extract essential information from your emails. There is no manual work involved as your information is extracted digitally and stored securely. So, you're in the right place if you want to learn more about email parsing and how it improves your organization's efficiency.
How Does An Email Parsing Tool Extract Key Data From Your Emails Automatically?
Rather than manually searching for and copying the information from your incoming emails, and email parsing tool will automatically extract the specific data you need, including all text and most file attachments. After scrapping the data, you can export the extracted data into a CSV file or XML file as the output format for a structured and organized document. In addition, the structured data format that is created can then be sent to many additional third-party applications such as Office 365, Salesforce, Zapier, etc.
Text data can also be collected from the header or body of an email using email parsing software. You can forward emails from work accounts, such as Outlook, to the parsing account's email address by setting up email forwarding. If you prefer, you can also use email parsing tools that retrieve relevant emails directly from your inbox folder. Both of these options are very beneficial for you and your business.
An algorithm extracts the information from the email once the parser has received it. Due to the rule-based nature of email parsing tools, the software knows exactly what text to scan for and extract. The configuration process is straightforward, and there is no need to know any coding language.
The first step is to enter the specific keywords you would like the parsing software to search for within your emails. For example, suppose you specify that the term "invoice" is important. In that case, the parsing tool will gather data from all emails where the word "invoice" appears.
Features of a Good Email Parser
Information Is Gathered From Your Email: A custom rule can be configured, or you can use templates provided by the parsing app. In some cases, inbound emails are automatically scanned for detailed text data.
Simple Set-Up & Easy to Manage: If you have the time and resources, you can create a custom PHP script to do this for you. You are not required to do this with email scraping services, which is why the best ones are those that are easy to use.
It Stores The Data Where You Need It: Most parsing applications allow you to download standard spreadsheet files, such as a CSV file, Excel sheet, or Google sheet. However, the top-tier programs will let you export data directly to existing applications through direct integration features.
Quickly Send Email Lead Data to Your Database
Many businesses find that sending emails directly to databases is challenging. Parserr's email-to-database service is used by many real estate clients who need to compile all of their property inquiries, whether rental or sales, from different systems directly to their CRM. Several restaurant partner organizations also use Parserr's email-to-database service so their food orders, originating from multiple systems, can be automatically added to their business's POS.
Automating business processes with email parsing allows organizations to fulfill different roles. The use of a quality email parser enables organizations to record invoice data from services. Only to list some, you can use PayPal, automate e-commerce orders, parse information from PDF reports, monitor social media notifications for business leads, and organize essential information from online forms and questionnaires. Parsing emails, therefore, saves valuable time and money by preventing the need for manual data entry. Email parsing makes it possible to do in minutes what would typically take weeks.
4 Benefits of Using Email Parsing Tools for Your Business
1. Reduce Workloads
It is not uncommon for workloads and email volumes to skyrocket during peak times like holidays. Staff members would have difficulty meeting deadlines while completing this and other tasks concurrently. Using Parserr for business email parsing allows you to process multiple emails simultaneously without getting overwhelmed or reallocating resources.
2. Cost-Effective
Your company can lose high costs due to the time and salaries spent on manual data entry. Your employees can use the time they spend reading emails on other tasks that provide a higher return on investment. Parserr is a cheaper alternative to these methods as well as time-saving and cost-effective. Overtime can be accomplished without being charged during peak seasons, too.
3. Improves Business Processes With Automation
A company's processes extend across many areas, so managing each of them manually is impractical. Automation gives more accurate results by reducing human error.
4. Enhances Reliability And Quality
You will notice a drastic improvement in quality with an automated entry system. Manual data entry mistakes can be very costly to rectify since they have far-reaching consequences. By parsing the data with a tool like Parserr, you can rest assured that the data is always accurate and up to standard.
Automate Your Business with Parserr's Email to Database Service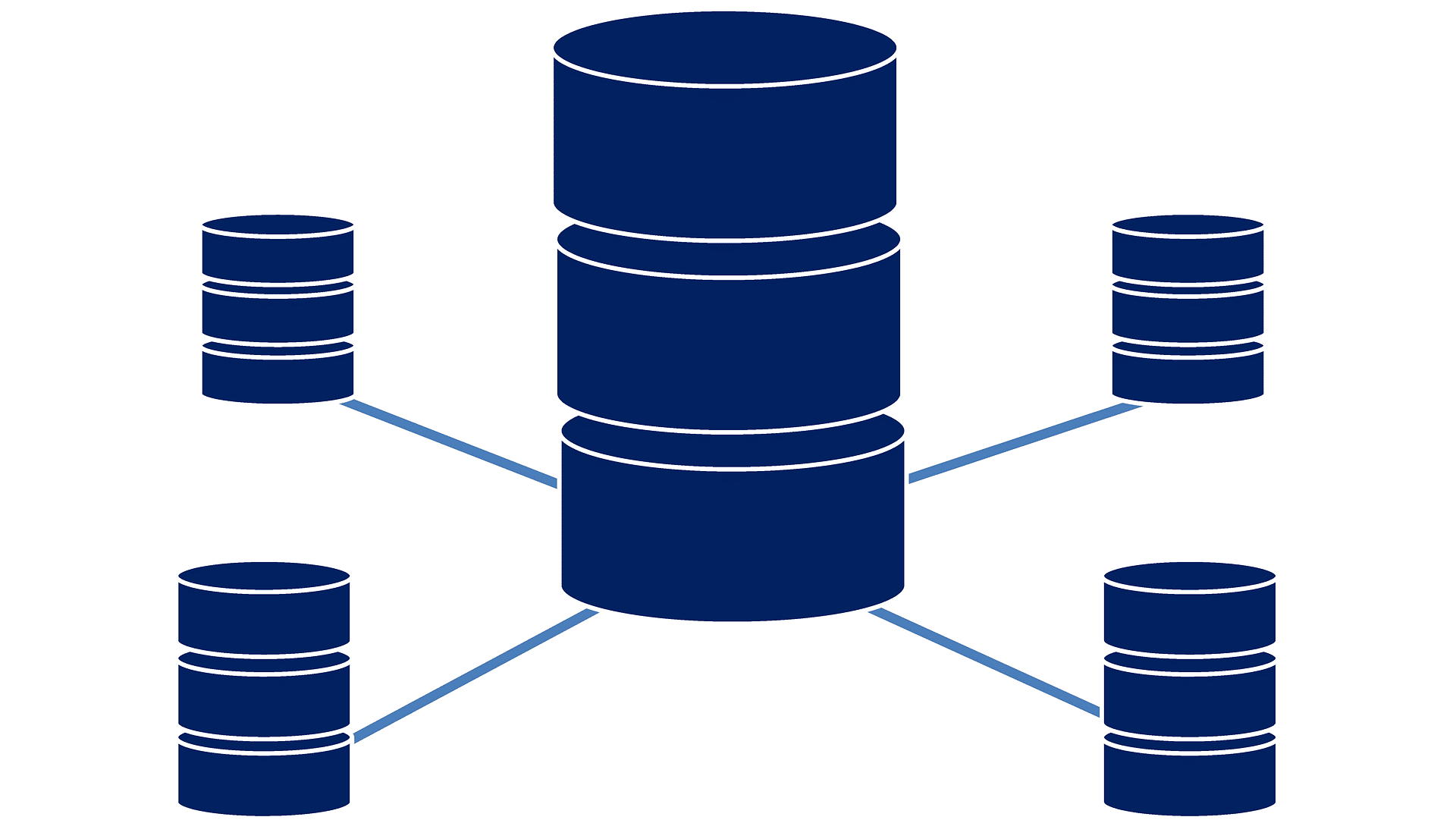 Parserr is the best choice for businesses that are looking to improve their database lead management. In addition to consolidating information from websites into your CRM, you can extract useful information from email attachments like PDFs, CSVs, HTML, Excel spreadsheets, and tables. It can also integrate with Google Sheets for easy viewing of your data. Using Parserr's advanced features like forwarding mail from Outlook Desktop App and Google Sheets integration, email parsing becomes straightforward.
What Types of Databases Does Parserr Support?
"Database" can be a very loose term for a data store. In real estate terms, "database" often implies the Customer Relationship Management (CRM) software which houses all your leads, opportunities, and customers. Real estate executives often receive multiple customers leads from varying sources like Zillow or realestate.com. These leads then need to be added straight into their list of opportunities and leads.
In more technical terms, "database" implies storing data in a data management source like SQL, Mysql, Redshift, etc.
Luckily we support every scenario above.
What Databases Can I Send My Email Data To?
SQL Server, MySql, Redshift, Mongo, AWS Databases & More!
Getting data into SQL, MySql, Redshift, Mongo, or AWS RDS from email doesn't need to be so hard. Once you signup with Parserr, we allow you to set up your parsing rules to extract the specific data you need from your emails. Using Zapier or Microsoft Flow, you can then push that data to Microsoft SQL, for example.
How do I start automating email data to my database?
Sign up with Parserr.
Provide your email and password, and we will get our parsing tool integrated with your inbox.
Once you have signed up, you'll receive a confirmation email from us. Simply click the link we sent you to confirm.
Once you sign in, follow the prompts to set up your incoming email.
Ready to Automate the Extraction of Email Lead Data To Your Database or CRM?
If you're ready to improve your business's workflows and increase efficiency, you need to try Parserr's email to database software. It is quick & easy to get started. For more information on how we can improve your company's lead management, please contact us today!