Setting up forwarding from Outlook Desktop is very easy, and with a few easy steps, you can be on your way to automatically sending your emails to Parserr. If it is a folder or account you want to send the emails from, the steps are the same.
Step 1
Click on the folder or inbox of the account you wish to set up the forwarding from. In this case, I'm using a folder called 'Parse Emails.'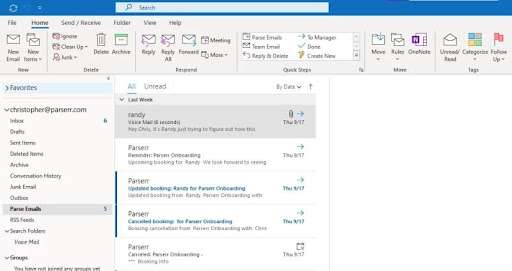 Step 2
From the Home tab in Outlook, click on Rules, then 'Create Rule,' and then 'Advanced Options' at the bottom right.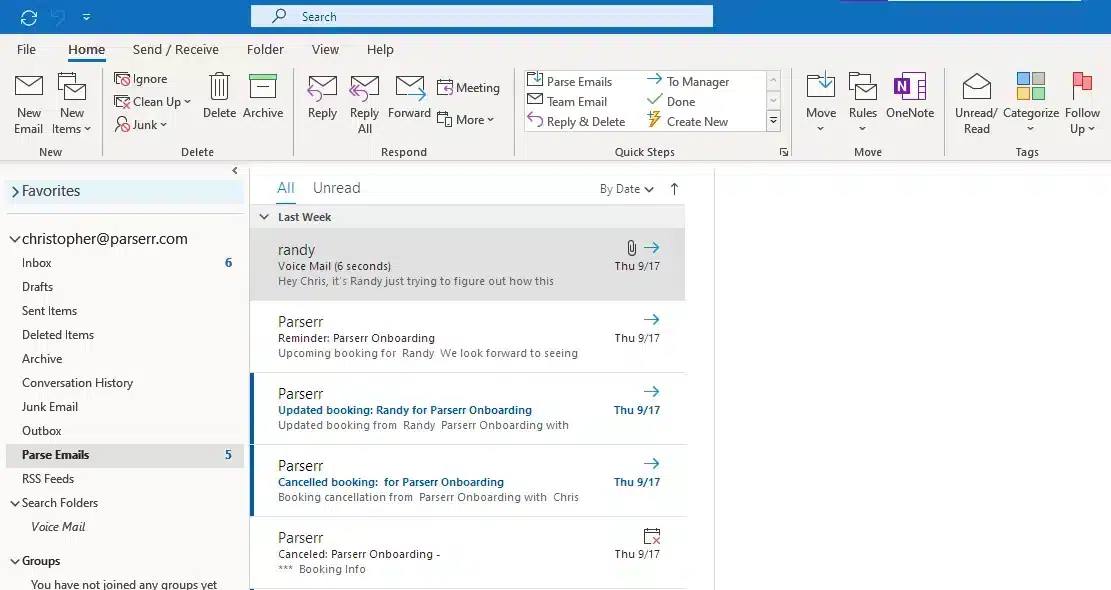 Step 3
This is the step where you can filter the type of emails that are forwarded to your Parserr account. Check the box(es) beside the relevant options, which will determine the type of emails forwarded.
You may utilize options such as 'Sent To' your email address or 'Where my name is in the To or CC box' or with 'Specific words in the subject or body.'
Once you have selected the conditions for filtering your email, you may move on to the next step.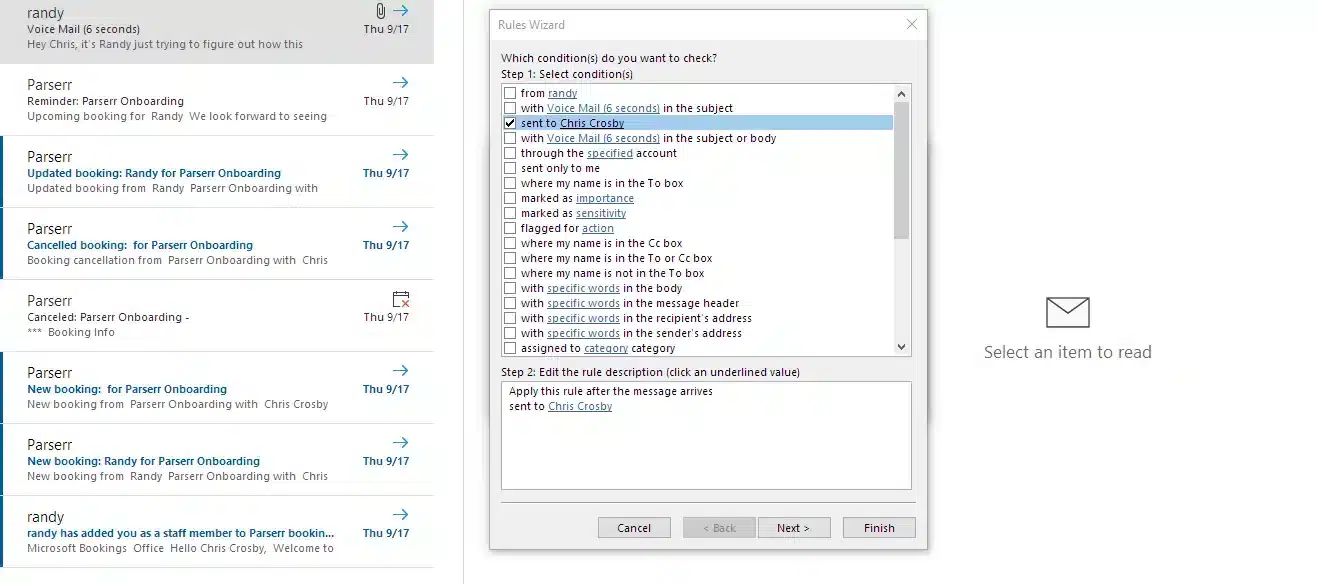 Step 4
Select 'Forward it to People or Public Group' and click on people and public group at the bottom of the Wizard. Sign in to your Parserr Account and copy the email address of your Inbox. Type your Parserr Inbox email address in the To field and click on OK, then Next.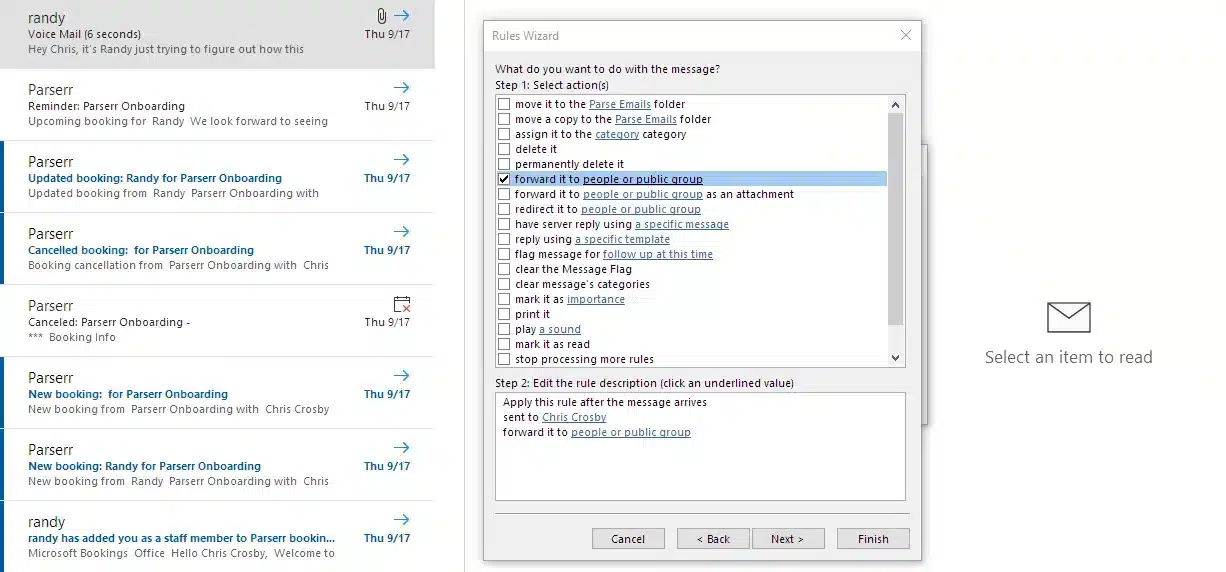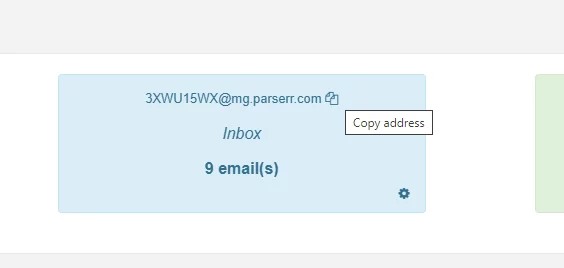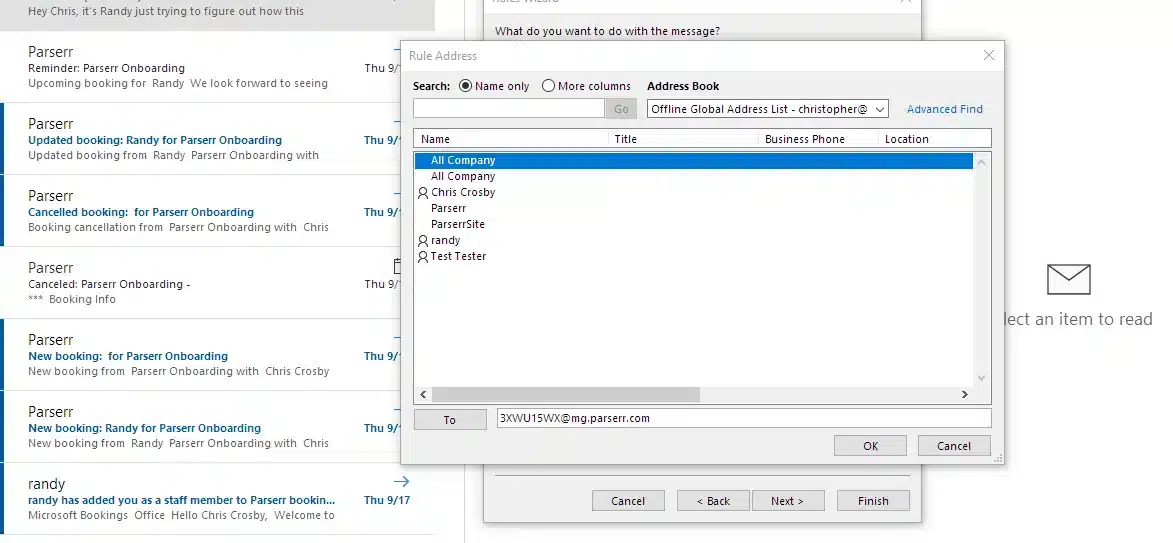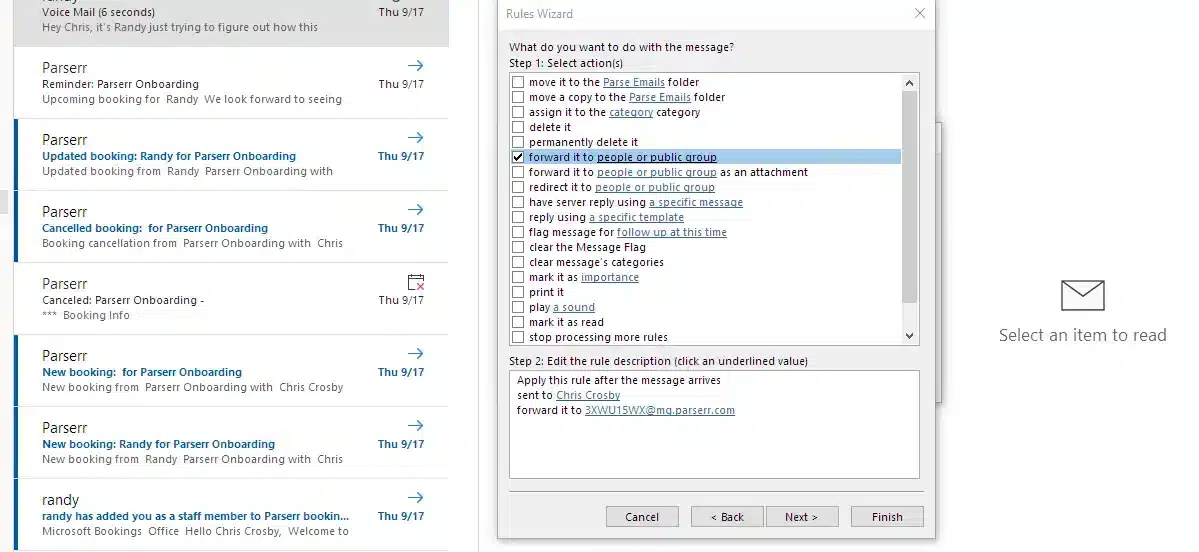 Step 5
You may select any exceptions that you want to be exempted from your rule and then click Next.
Step 6
This is the final step of the rule. Here you will:
a. Give the rule a name
b. Choose to run the rule now on the folder you've selected
c. Enable the rule for future emails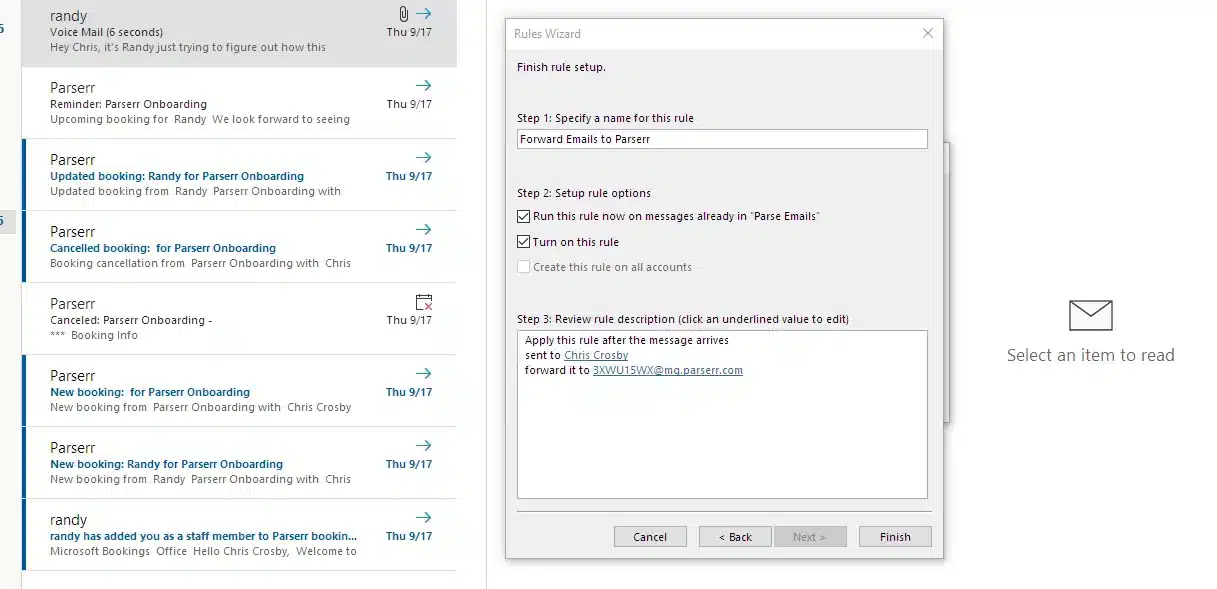 Once done, click on Finish. If 'Run this Rule' is checked, then it will forward all the emails in the selected folder to your Parserr inbox. Future emails that arrive in your email account will be forwarded as well.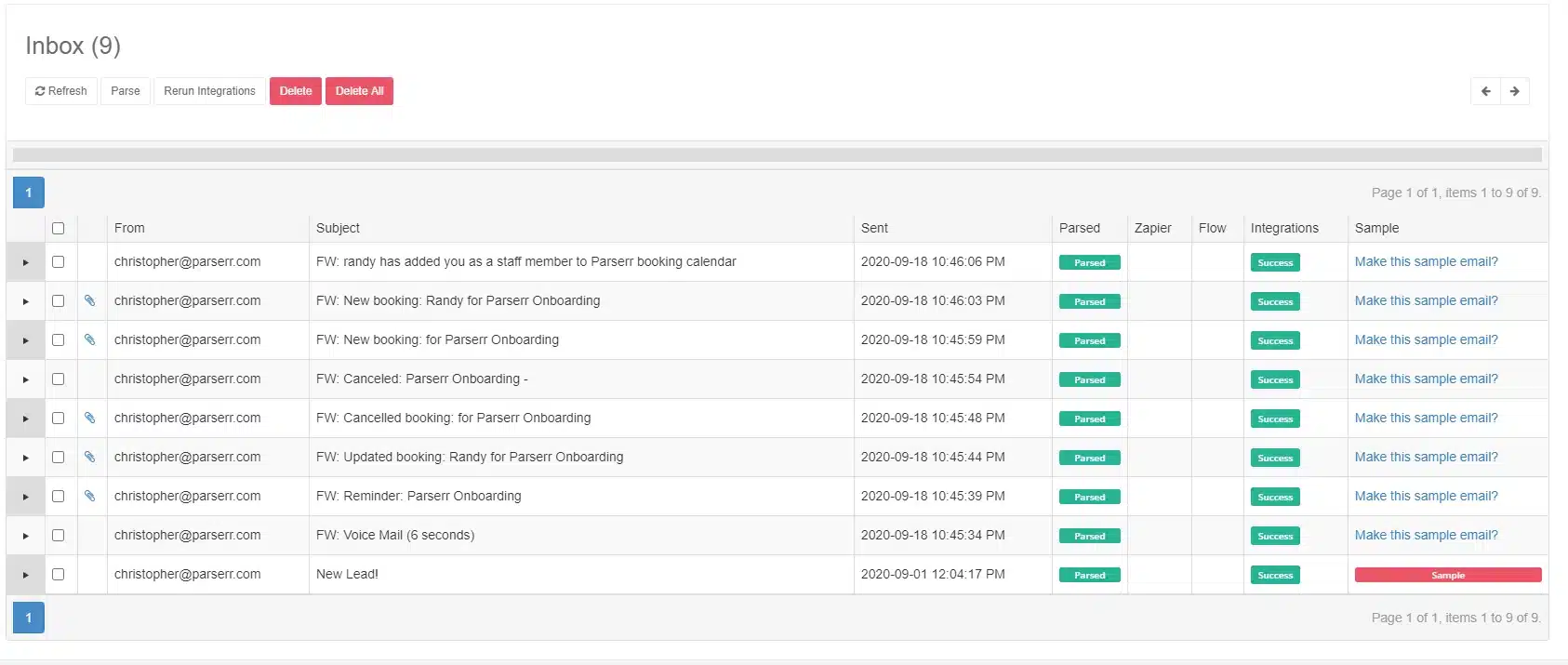 If you need further assistance or have any additional queries, please contact us via email at support@parserr.com or click on the chat widget at the bottom right of your screen. We are always happy to hear from you.