Setting up your forward on Outlook web is as easy as, if not easier than the desktop client. Sign in to your Outlook for web account, find the type of emails you want to forward, and let's get started.
Step 1. Select the settings gear in the upper right corner, scroll down and click on View All Outlook Settings.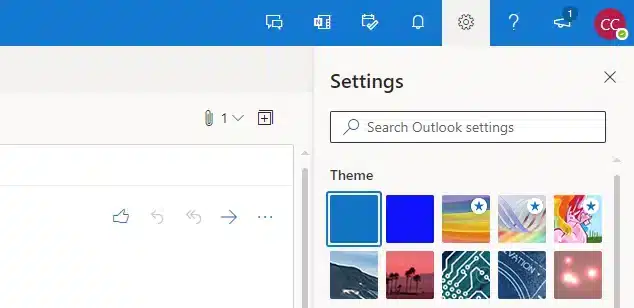 Step 2: Under Settings, select Mail -> Rules -> + Add New Rule. If you had created a rule in Outlook Desktop with a connected exchange account, that rule will show up here. But, we'll pretend there are no rules.

Step 3: Give the rule a name. Choose the conditions that will filter the emails. You can add more than one filter in this step. After that, choose the actions to take once those filter conditions are met. Click on Save.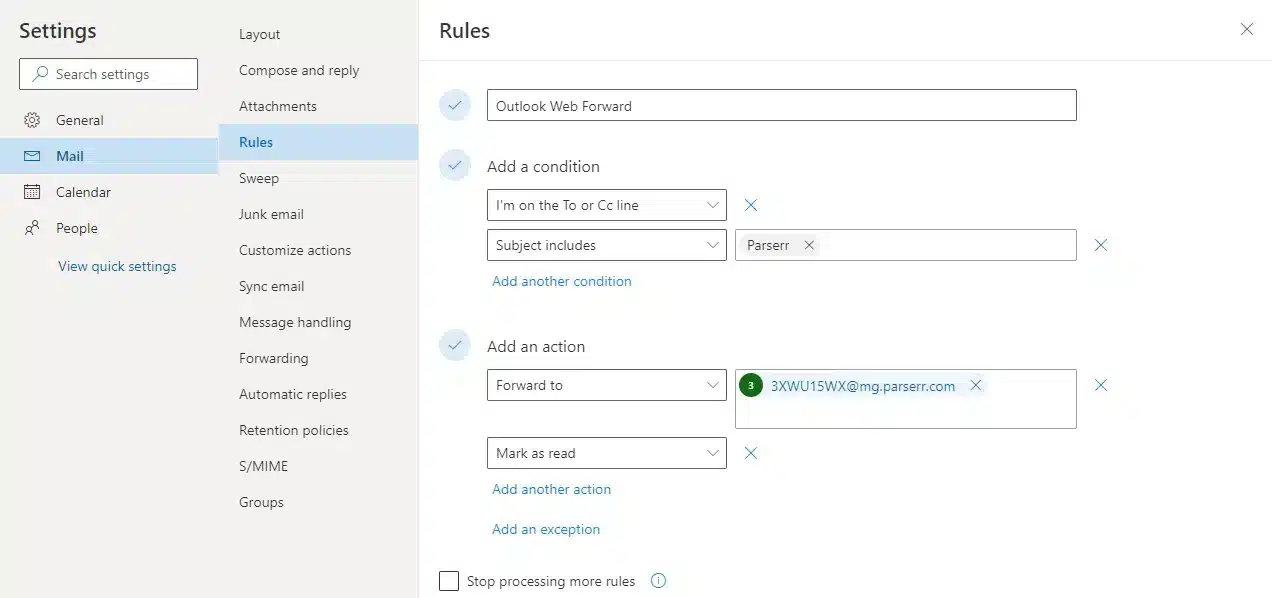 Step 4: That's it, the rule is completed. If you have other rules, you can arrange their order by clicking on the up and down arrows.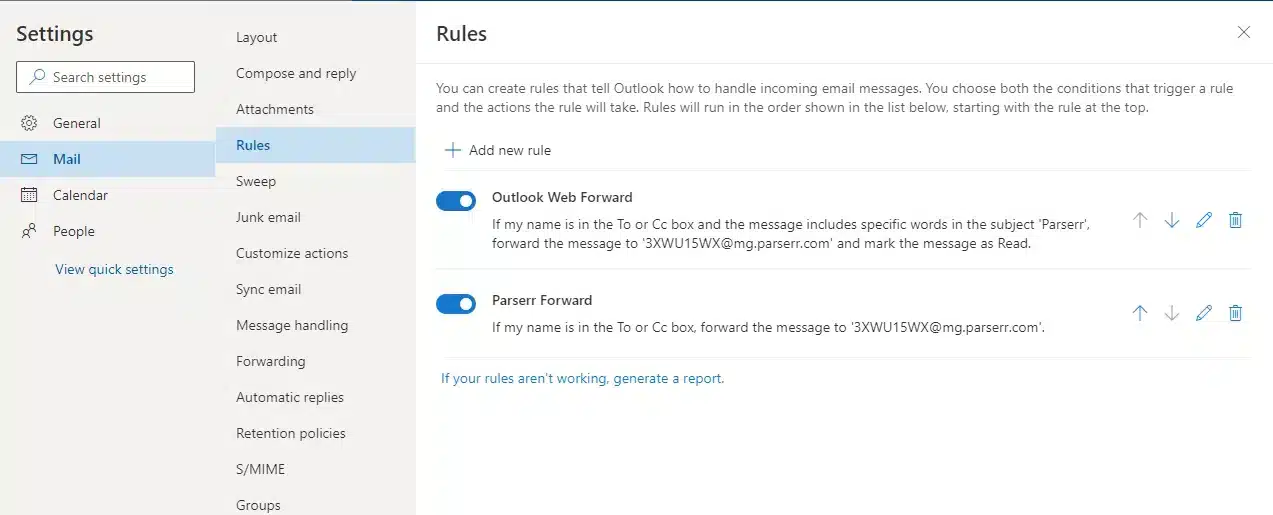 If you require further assistance with creating your rules or any other part of the setup, please reach out to us at support@parserr.com or click on the chat link at the bottom right of your screen in Paserr. We're always happy to hear from you!