The remove unwanted content group is used after you have narrowed down your data, to eliminate any unwanted elements. It's easy and straight forward.
From the rule category, click on the drop-down arrow and select the Remove Unwanted Content group.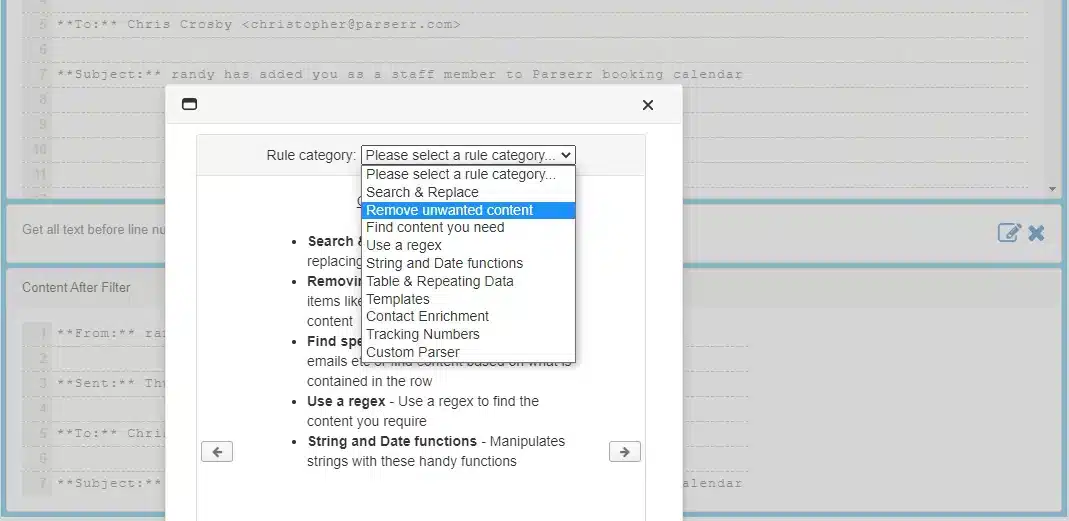 Remove Empty Lines
Nifty little function. This simply removes all empty lines from your data to produce only lines that have data in them.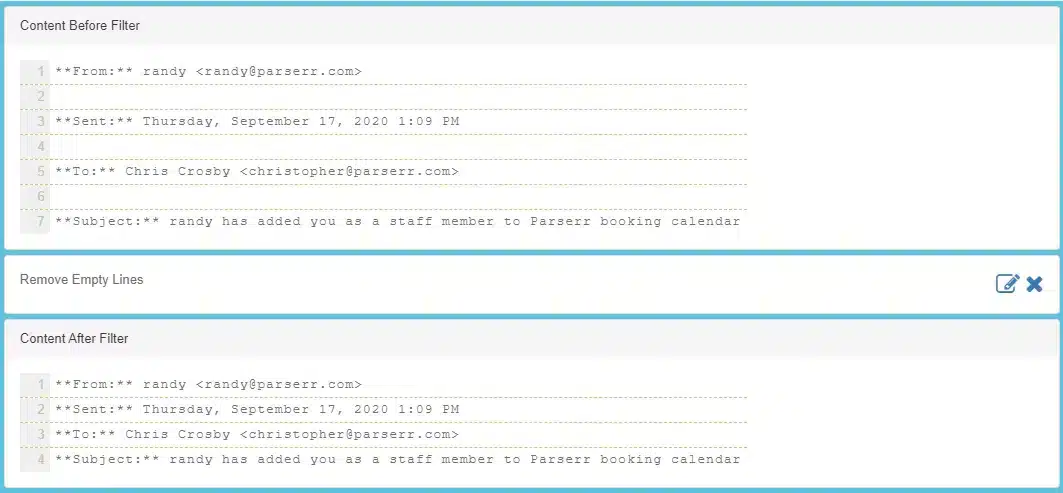 Remove Rows containing certain text
This function deletes rows containing text that you do not want. In my example, I don't want the row showing the recipient, so I will remove any row containing the string 'To:'

Remove Line breaks
Use this function when you want to join two or more lines together into one line.

Remove Links URL
This is useful if you are parsing an HTML document and you only want the wording, not the links in that document. This function will then go through and remove all URL's from your selected data.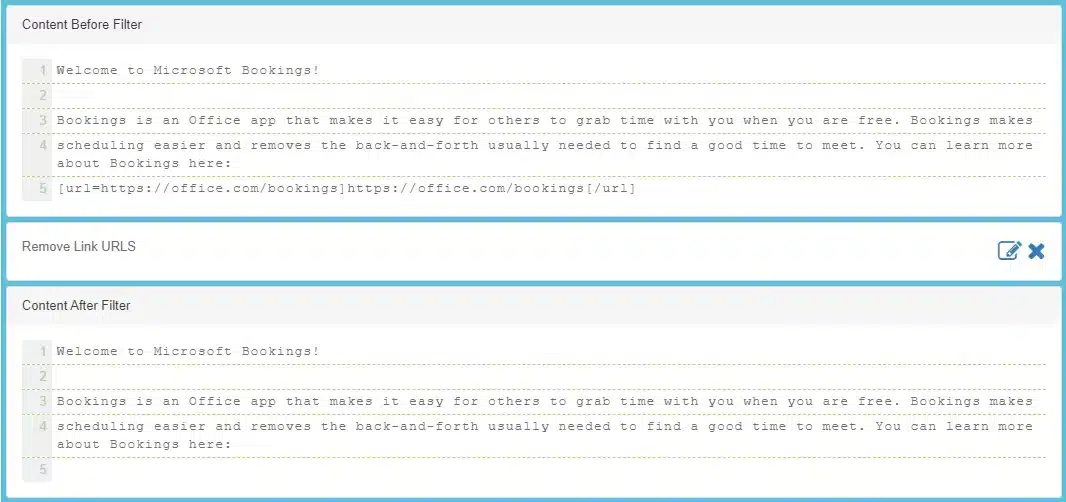 Remove certain rows
This function allows you the option to choose the row/s, by line number and delete them. You separate each line number by a comma and then click on Update.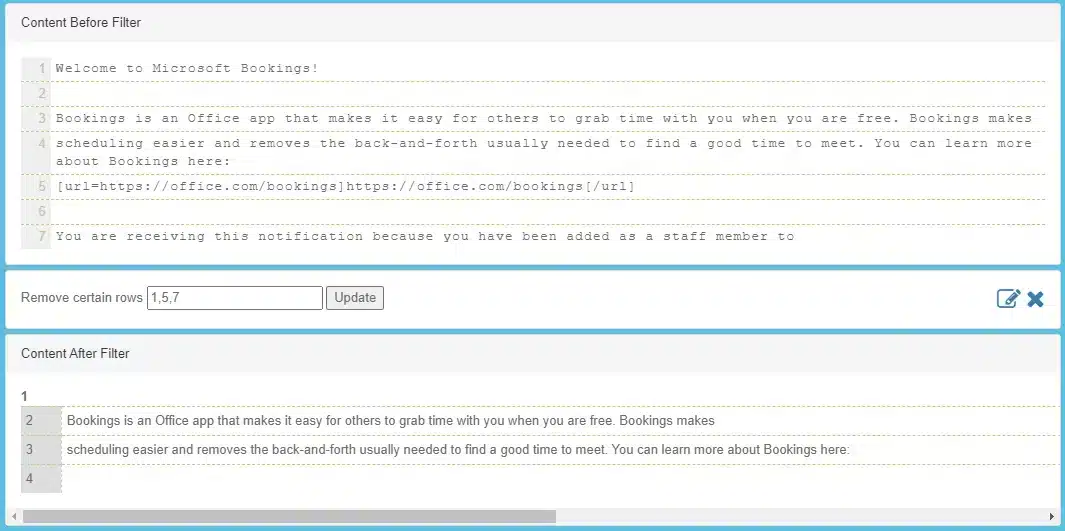 Remove last row of content
Now, you may have a document where you won't know the length of its contents, but you know the last line is not wanted. This function allows you to remove the last row of the content, whether the last row is row 7, row 10, or row 36.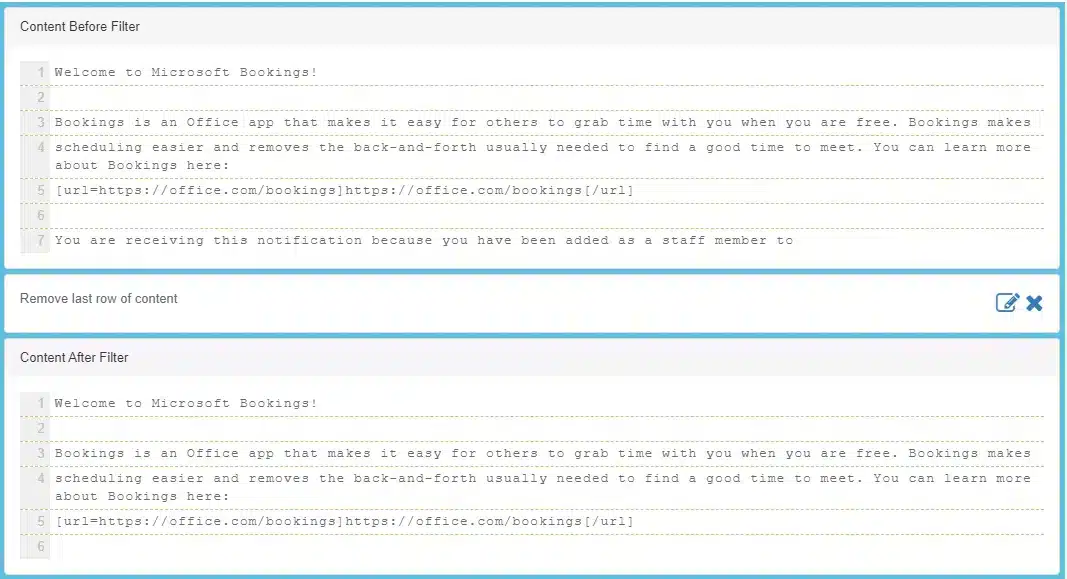 If you require further assistance with this or any other function or have any additional queries, please reach out to us via email at support@parserr.com or click on the chat widget at the bottom right of your screen. We are always happy to hear from you.