If you receive a lot of contact details that you would like to extract from your emails, then this is the Parserr function for you. It groups the details of each contact in the same row and presents them in table form.
Here are the steps to utilize this rule:
From the Dashboard, click on your selected inbox which will take you to Rules. Click on Add Rule.
Select Entire Email under 'Choose Attribute' then click on the big green plus (+) sign.
Under Rule Category, click on the drop-down arrow and scroll to 'Contact Enrichment'.
Click the forward arrow to 'Contact Enrichment for entire Email' then click on Save.

The system will process the request and provide a table of all the contacts found in that email.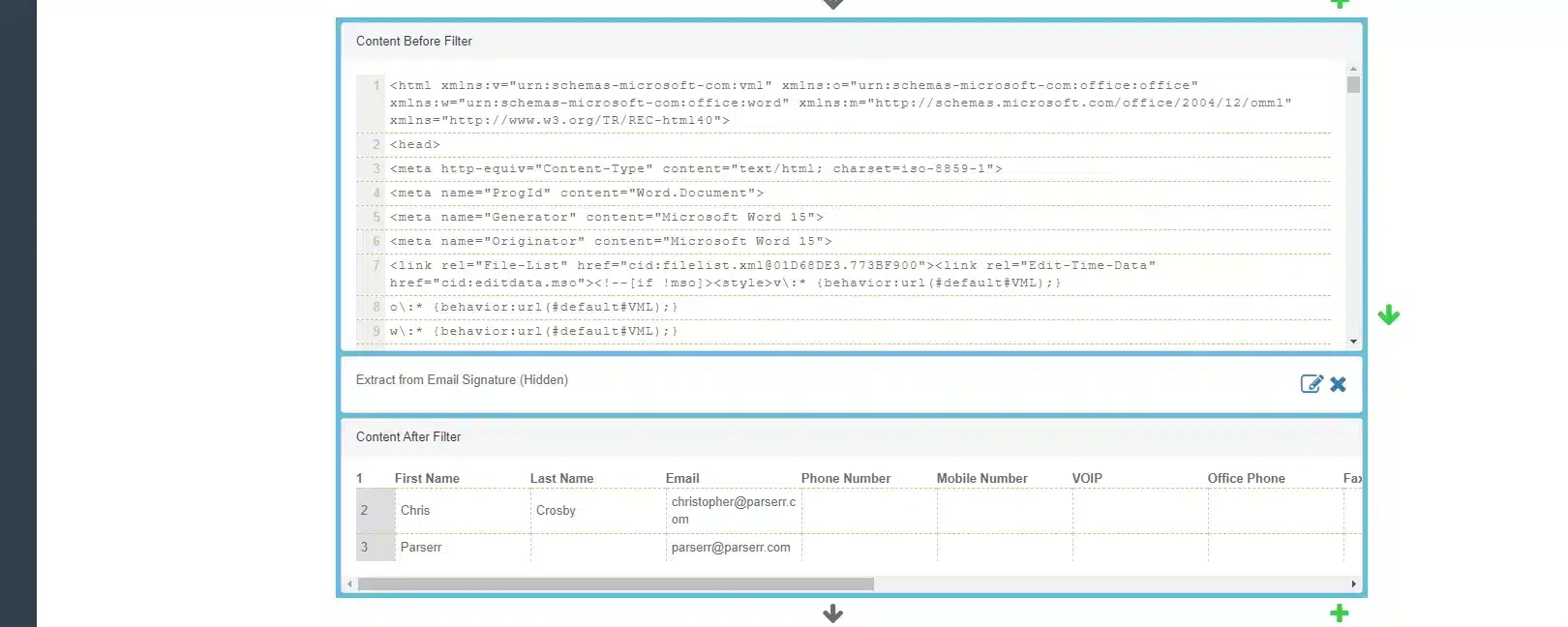 It's usually the practice to remove your own contact details from the list by adding another Parserr function. a. Click the green plus sign to add another function and choose 'Remove unwanted content'. b. Press the forward and choose 'Remove Rows containing certain text' and click on Save c. Type in a specific detail from the line you want to remove. This needs to be specific to this line only and then click on Update.
In this case, I removed my name from the list.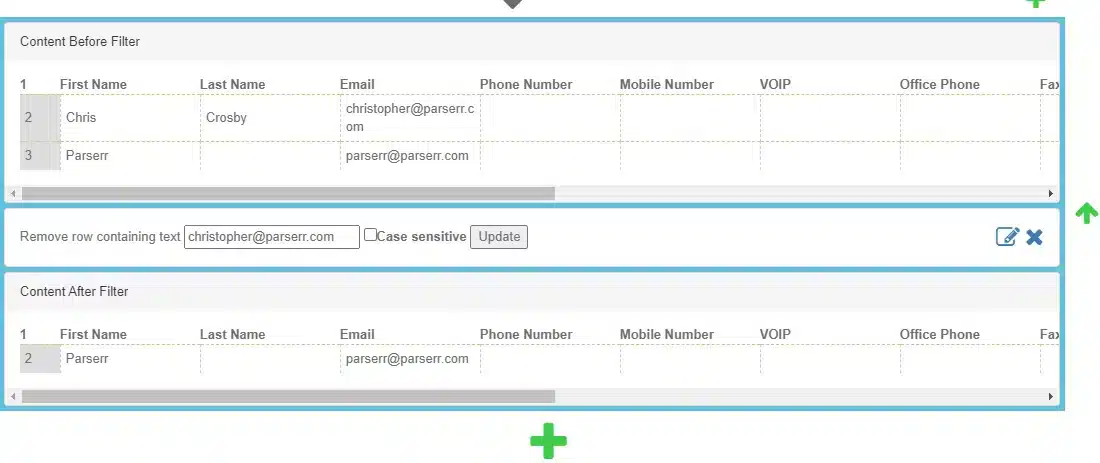 If you require further assistance with this or any other function, or have any additional queries, please reach out to us via email at support@parserr.com or click on the chat widget at the bottom right of your screen. We are always happy to hear from you.