To send your data to Salesforce, you will first need to have at least one email in your inbox with the data you want to be extracted.
If you need help with this, please consult our Getting Started article or contact us at support@parserr.com.
Step 1: Make sure you have at least one rule setup before starting your Salesforce integration. In this example, we have set up several rules to extract lead details from our email:

Step 2: Navigate to "Incoming emails" and make sure you have at least one email parsed. If you haven't got any parsed results (as shown below), simply check the checkbox on your incoming email and click the "Parse" button:

Step 3: Click "Integrations" in the left navigation menu and select "Salesforce."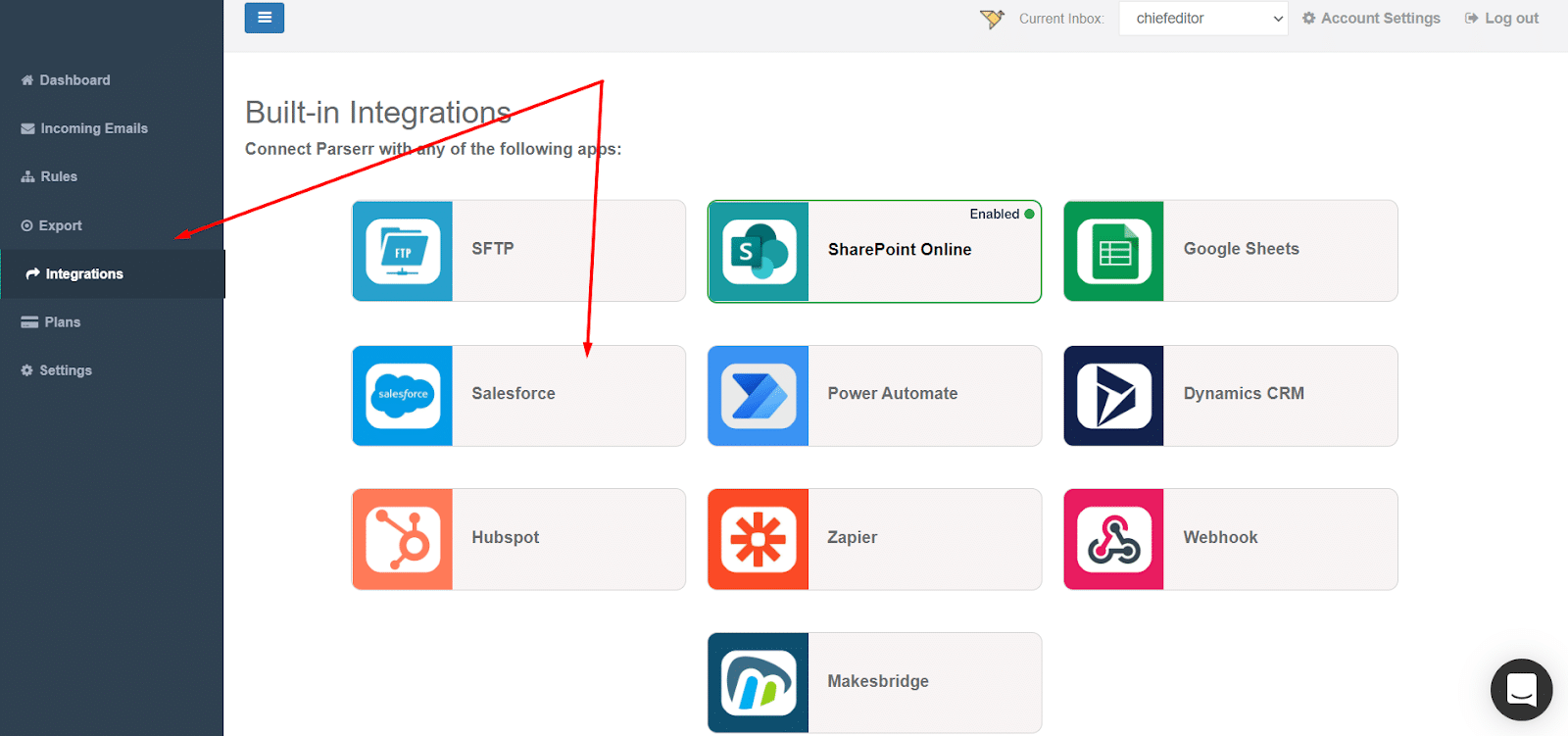 Step 4: This will redirect you to the Salesforce website to sign in. Enter your credentials and click on Login.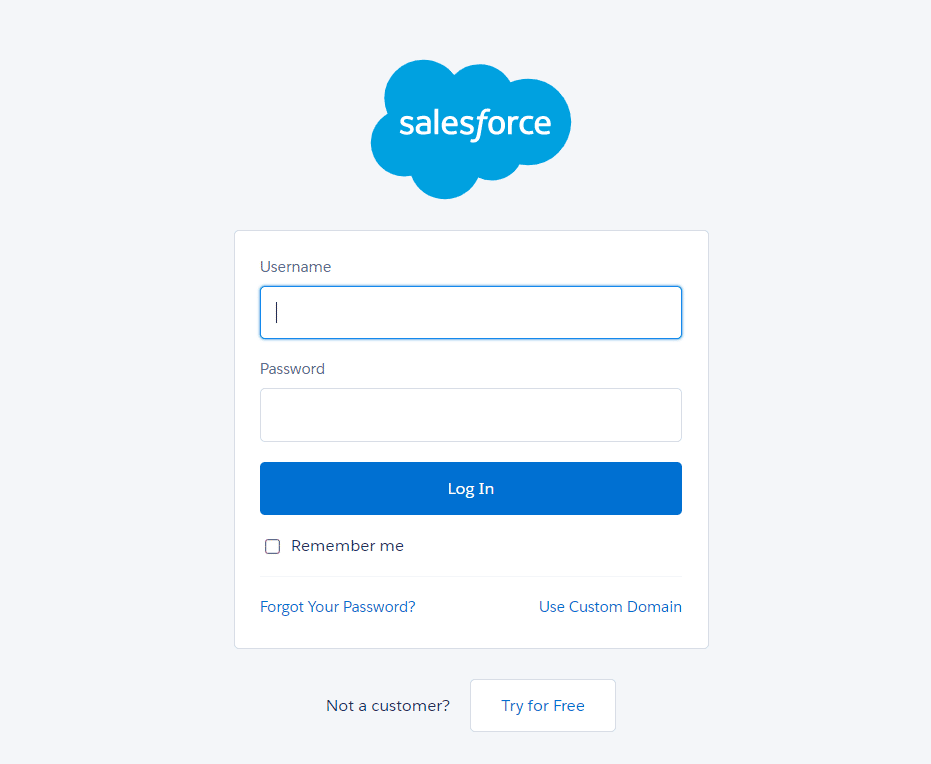 Step 5: Once you're in, you will be taken back to the authorization page in Parserr, showing your current Salesforce account and present you with the options necessary to map your Parserr rules to your Salesforce Objects.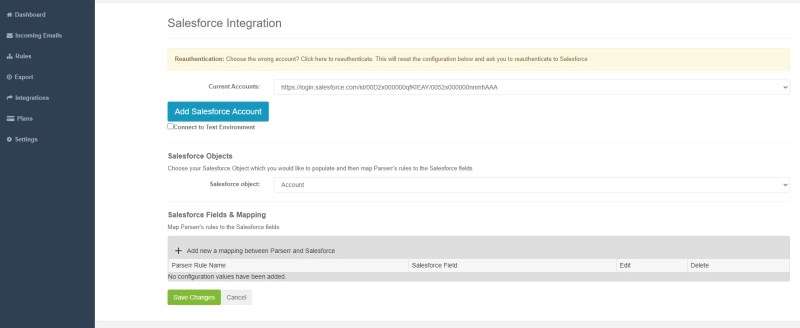 After mapping your rules to your Salesforce objects, click on Save Changes. You can then test your setup by clicking on "Incoming emails," selecting one or multiple emails, then clicking the 'Rerun Integrations' button.
This will cause the selected data to be sent to Salesforce. Switch over to Salesforce and you should be able to find the new object!
If you need further assistance after performing all these steps, please reach out to us at support@parserr.com, or via Intercom chat via the chat widget on the bottom right.